---
Received 407 (SIS) reports regularly
Received 13 intelligence reports on the activities of ISIS locally and Internationally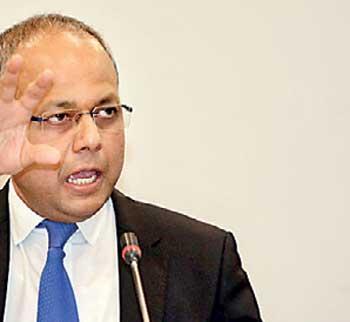 By Ajith Siriwardana and Yohan Perera
Former Law and Order minister Sagala Ratnayake testifying before the Parliamentary Select Committee (PSC) appointed to probe Easter Sunday attacks said yesterday he had received 13 intelligence reports on the activities of ISIS locally and Internationally during his tenure and that activities of National Thawheed Jama'at (NTJ) was first informed to him on November 12, 2016.
The minister who testified before the committee said there was a procedure where he received intelligence reports from the State Intelligence Services (SIS) regularly and that he had received 407 such reports on various matters.

He said he swiftly acted upon information if it was of national interest and discussed with the IGP then and there. "There was a procedure where he received a report on daily updates on security matters. We even had a weekly progress review meeting to discuss security matters," he said.

The minister said he obtained two concept reports from the security forces on how to address development of extremist elements and influence of ISIS in Sri Lanka. "We established a separate unit in the TID to deal with extremism. We had not received any information on Zahran being engaged in terrorist activities, amassing weapons or explosives other than engaging in extremist activities," he said.