---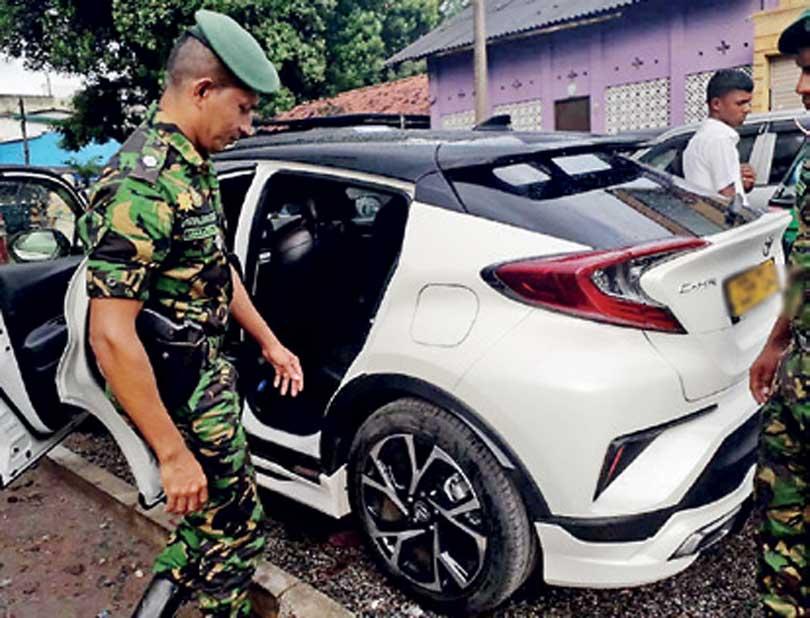 By Darshana Sanjeewa Balasuriya
Seven suspects including Prasad Ruwan alias 'Kudu Roshan' and a Sri Lanka Podu Jana Peramuna (SLPP) PS member were arrested by the Special Task Force (STF) in connection with the incident where two underworld gang members were hacked to death near the Madampitiya Cemetery in Grandpass on August 15, police said.
Police Spokesman Ruwan Gunasekera said the seven suspects were arrested from the Yakkala area on Wednesday night by the STF personnel and handed over to the Grandpass Police," he said.

The two underworld gang members, including a gangster known as Anamalu Ranga were hacked to death during a clash near the Madampitiya Cemetery in Grandpass on August 15.
The STF initially arrested the main suspect - 38-year-old Mohammed Arif Mohammed alias 'Aji' at his house in Wellawatte.

Following the questioning of Aji, the STF arrested other six suspects.

Accordingly, the arrested suspects were identified as 40-year-old Madampe Kamkanamlage don Shamal Chinthaka from Mudungoda, Gampaha who is a Pradeshiya Sabha member and 27-year-old Thuppai Arachchilage Prasad Ruwan alias Kudu Roshan from Samith Pura, Mattakkuliya.

Kudu Roshan was arrested with five grammes of heroin in his possession. " Thuppai Arachchilage Randev (19) alias 'Chappu' who is a resident of Samith Pura, Mattakkuliya and Kudu Roshan's driver, Mahanalige Suranimala Roshan Dias (37) alias 'Suranimala', Kaluthanthrige don Thushara Maduranga Perera (28) alias 'Thushara' from Sri Wickrama Pura, Mattakkuliya and Ranaweera don Dinesh Ranga (36) alias 'Kukul Ranga' from Gemunu Pura, Mattakkuliya were also among the arrested", the spokesman said.

The STF also seized a luxury vehicle and seven mobile phones during the raid.

The raid was carried out by an STF team led by CI Nadeeka Silva on the instructions of STF Commandant M.R. Lateef.

The police earlier arrested several suspects including the younger brother of Kudu Roshan, Kolitha de Silva known as Aja in connection with the murder.

SP Gunasekera said investigations are being conducted by the Grandpass Police and the Criminal Investigation Department (CID).

The suspects were to be produced in the Colombo Magistrate's Court.