---
As long as President Gotabaya Rajapaksa is in power, there will be no need for these petitions against his action
SC determination on 20A to Parliament today
Two-day debate to commence tomorrow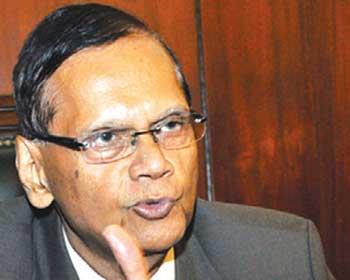 By Lahiru Pothmulla
The Government yesterday reiterated that it would make several changes to the 20th Amendment to the Constitution at the committee stage including an amendment to allow citizens to challenge the President's action by filling Fundamental Rights (FR) petitions.
Education Minister Professor G.L. Peiris said the President's immunity was constricted by the 19th Amendment as it allowed citizens to file FR petitions through the Attorney General against the President. This clause was proposed to be repealed by the 20A and Minister Peiris said the government would make an amendment allowing the citizens to file FR petitions against the President.
"We are ready to make this amendment at the committee stage. We know for a fact that as long as President Gotabaya Rajapaksa is in power, there will be no need for these petitions against his action," he told a news briefing held at SLPP head office. One of the other amendments the government is hoping to make at the committee stage is enabling the President to dissolve Parliament after parliament's term completes two and a half years.

"The debate will be taken up on Wednesday and Thursday. The final vote will be at 7.30 p.m. on Thursday. There will be additional 10 hours to the debate on 20A than 19A. We strongly believe that we can get two thirds majority in Parliament. The Supreme Court proposed amendments will also be made by the government apart from its own amendments," he said.

Meanwhile, he said the Auditor General's authority and mandate to audit public institutions as defined by the National Audit Act of 2018 had not been changed from the 20A.
The Auditor General's mandate to audit public institutions as defined by the National Audit Act of 2018 had not been changed from the 20A