---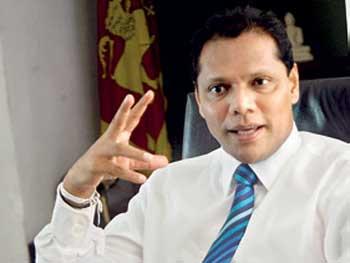 SLFP General Secretary Dayasiri Jayasekara said the objective of the 'Organisation to protect the SLFP' – formed with the blessings of former President Chandrika Kumaratunga – was to reappoint Ranil Wickremesinghe as Prime Minister and restore the shortsighted and destructive rule under him.
Issuing a statement, Mr. Jayasekara said the aforementioned organisation was attempting to convene a conference at Sugathadasa Indoor Stadium today to support New Democratic Front (NDF) candidate Sajith Premadasa.

The SLFP central committee and politburo took a unanimous decision to support SLPP candidate Gotabaya Rajapaksa and right with all other affiliated bodies and constituent parties now working hard to ensure the victory of Mr. Rajapaksa.

"The founding father of the party, the late Prime Minister S.W.R.D. Bandaranaike, established the SLFP as an alternative to the capitalist UNP and political haven for anti-capitalist and anti-imperialist and those with a socialist ideology. Since its formation, the SLFP has carried out the struggle against the anti-progressive, capitalist and imperialist UNP as its top priority.
"The SLFP joined the UNP to form a government after the 2015 presidential poll to continue President Maithripala Sirisena's Yahapalana concept in his five-year tenure and also to retrieve the UNP from its extreme right policies. " he said.