---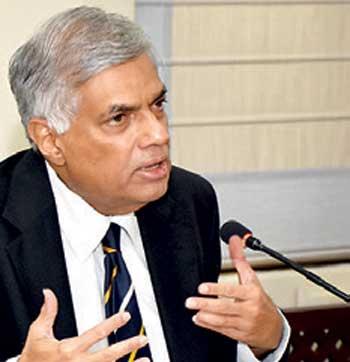 Prime Minister Ranil Wickremesinghe said yesterday that the Opposition Leader Mahinda Rajapaksa and the TNA leader R. Sampanthan are still in politics as there is no retirement age for politicians. Speaking as the chief guest at the National Pensioners' Day held at the Nelum Pokuna theatre, he said that government as an appreciation of pensioners' service took steps to remove pension anomalies twice.
When salaries of public servants were increased, 635,000 people had to face issues related to their pensions. 85% of those issues had been addressed by the 2015 and 2019 budget proposals, he stated. He also said that, these matters were addressed during a period when the country was under a huge debt burden. "We were able to accomplish everything at such a difficult time. Foreign countries lost their confidence on us owing to our incapability to obtain loans. We took steps to stabilise the economy and produce a surplus in the primary budget account while reimbursing the loans in the past few years, the Prime Minister stated.

He added that the government ensured that pensioners' income increased every time the cost of living rose and claimed the the government took measures to control the prices of essential goods. "Fuel price including the price of kerosene, petrol, gas was controlled for 5 years as well. Costs of several essential goods had not been increased for 5 years, he observed.

There had been a development in Health sector as a result of increasing the funds allocated for that sector. Government had taken the responsibility of giving stents for heart surgeries free of charge and providing treatment for several illnesses. Government hospitals had been renovated and provided with new accessories. We provided the invalids with a service unparalleled to the service given by the previous government to hospitals, he further said.

He added that with Suwasáriya ambulance service, people could be taken to hospitals when they were sick. Suraksha Insurance ensured that children were safe. We have indirectly reduced a part of your cost of living. I discussed with Minister Madduma Bandara about modernising the pension scheme even further. However, for the pension scheme to be improved, the economic growth rate of the country should exceed up to 7.5%, the Prime Minister pointed out.