---
This would facilitate calling for international bids for US $ 3 billion investment for oil refinery
The project aims to building a refinery on a built operate transfer (BOT) basis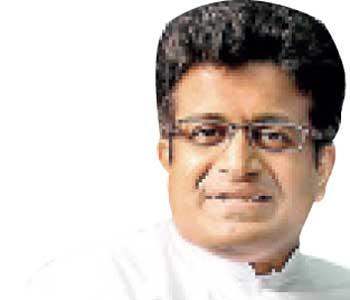 Energy Minister Udaya Gammanpila said he secured Cabinet approval to amend the Ceylon Petroleum Act No. 28 of 1961 to facilitate calling for international bids for US $ 3 billion investment for oil refinery.

The Minister said only the Ceylon Petroleum Corporation (CPC) had the sole authority in refining and blending oil in keeping with the present law. He said he sought to amend the bill to call for bids for an investment project.
The project aims to building a refinery on a built operate transfer (BOT) basis. It is a project for refining 100,000 barrels a day.

"It will be the biggest investment project in Sri Lanka. The investment is bigger than the total cost of the Hambantota Port, the Katunayake expressway, the Norochcholai Coal Power Plant and the Mattala Airport ," he said.

*** It will be the biggest investment project in Sri Lanka
*** It is a project for refining 100,000 barrels a day