---
All precautionary and protective measures have been taken to prevent further escalation of the pandemic
Chairman of the Elections Commission (EC) Mahinda Deshapriya said there was no reason whatsoever to postpone the Parliamentary polls scheduled to be held on August 5th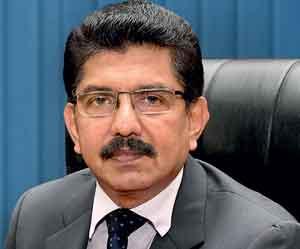 By Sandun A. Jayasekera
Following the detection of fresh Covid-19 patients from Kandakadu and Senapura rehabilitation centres, Director General of Health Services (DGHS) Dr. Anil Jasinghe yesterday pleaded with the public not to panic as the situation has been brought under control.
He said surveillance by intelligence services had been beefed-up round the country to detect Covid-19 positive cases and added there were no signs to suggest that the viral infection has been spread island wide or a second wave of the viral infection was on. "All precautionary and protective measures have been taken to prevent further escalation of the pandemic. What we expect from the public is to follow protective guidelines and health protocol to the letter. Unfortunately, we have witnessed some complacency among the public in the last few weeks. Therefore, I reiterate that if we are to control Covid 19 successfully, each and every Sri Lankan must be determined to adhere to health guidelines," he stressed. Meanwhile, 106 new cases of Covid-19 have been detected in the last 24 hours, surging the total number of Covid-19 cases to 2,617 by yesterday.

The total number of Covid-19 patients being treated at Hospitals island wide rose to 625 yesterday from 519 on Sunday. The number of recovered stood at 1,921. Among the total of 2,617 Covid-19 positive cases, 786 were those who had arrived home from overseas, 906 were sailors, 16 from other forces, 30 foreigners and 473 from the Kandakadu rehabilitation centre.

Meanwhile, Chairman of the Elections Commission (EC) Mahinda Deshapriya said there was no reason whatsoever to postpone the Parliamentary polls scheduled to be held on August 5th.

"The current situation of the Covid-19 pandemic in the country is no reason to postpone the election. I believe, we have no option but to postpone the election to be held on August 5th if the world stops rotating," Mr. Deshapriya said in a lighter vein.
What we expect from the public is to follow protective guidelines and health protocol
The current situation of the Covid-19 pandemic in the country is no reason to postpone the election