---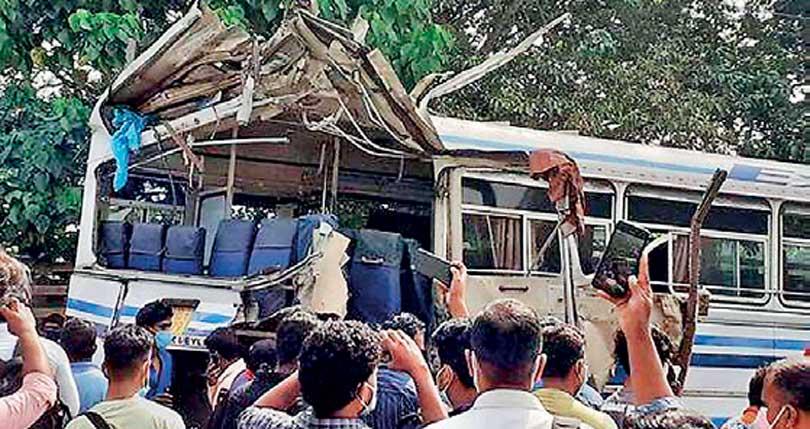 The bus rammed against the moving train and had crashed into a nearby boutique
An express train from Kandy to Colombo collided with an Army bus at the railway crossing in the Thelangapatha area between Kelaniya and Wanawasala last morning.
Police said the bus was traveling from Hekitta to Panagoda Army camp when four Army personnel were on board the bus at the time.
The bus rammed against the moving train and had crashed into a nearby boutique.

A person who was selling lottery tickets and another person who came to that spot were injured when the bus hit them and they were then rushed to the Colombo National Hospital.

No Army personnel were injured in the accident but the bus was damaged due to the crash.
No Army personnel were injured in the accident but the bus was damaged