---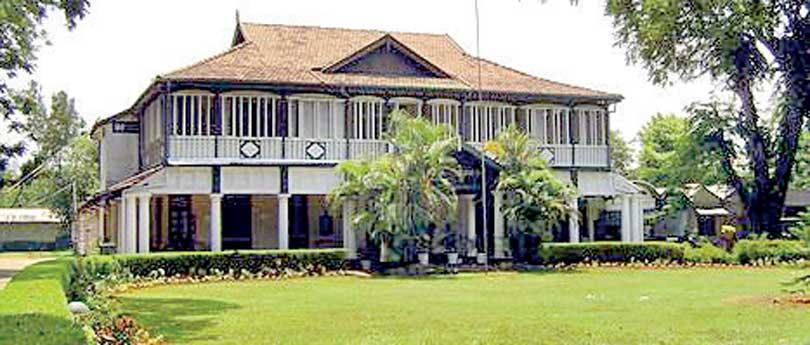 For failing to pay lease arrears
Comprehensive refurbishment and restoration of the premises planned by the UDA with Waters Edge
80 Club is an association owned by its members
By Sunil Jayasiri
The government has taken over the land and building of the '80 Club' at Independence Avenue, Colombo 07, with effect from November 12, for violating several conditions, an official

said yesterday. We have taken over the land and the building at the Independence Avenue, Colombo 7, where the 80 Club is located for violating several conditions including non-payment of lease arrears," Thimbirigasyaya Divisional Secretary Ms. Priyantha Dissanayake told Daily Mirror.
She also said that although the management of the 80 Club tried to pay the arrears, they were unable to pay on time, as a result the authorities decided to take over the properties.

She also revealed that the Urban Development Authority (UDA) already presented a cabinet paper to take over the property under their purview for development work.

Meanwhile, in a message to members of the executive committee of the 80 Club stated that the Divisional Secretary of Thimbirigasyaya has, on the authority of the GOSL, taken over possession of the land and building of 80 Club on November, 12 2020 which is now owned by the government.
"We have been informed to cease operations of the 80 Club immediately and as such the General Committee took a decision to close the 80 Club with effect from 11 pm on November 15 2020," the 80 Club said.
It also said that the authorities had informed the Club that a comprehensive refurbishment and restoration of the Club premises is planned by the Urban Development Authority jointly with Waters Edge.

"The Executive Committee under advice of the Authorities have decided to defer the payment of membership subscription for the year 2021," it said.

"We will keep you informed of the reopening and operational model of the '80 Club' upon finalisation of same and other arrangements in respect of the Club."

The 80 Club is an association owned by its members and the present Executive Committee will make our utmost efforts to preserve this historical club and continue with the facilities for its members, the message added.