---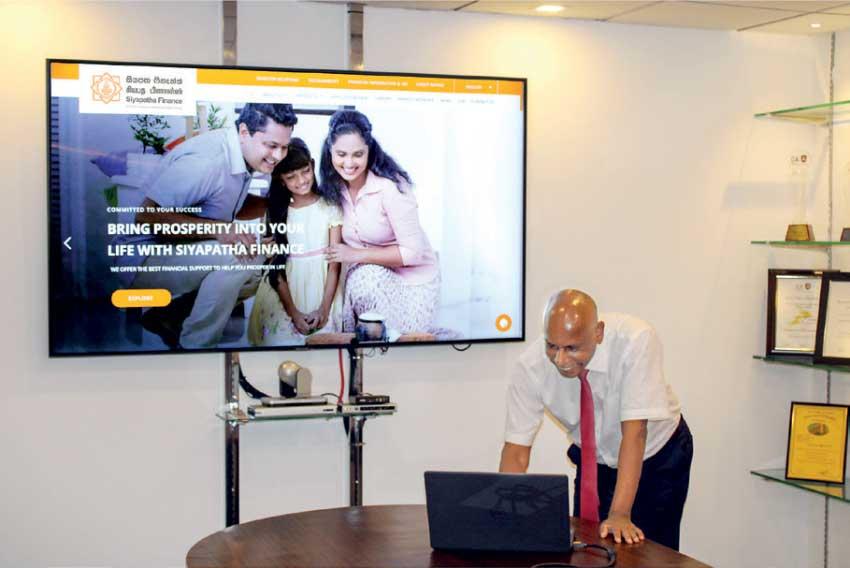 Siyapatha Finance Managing Director Ananda Seneviratne launches website in the presence of senior management
Siyapatha Finance, a fully-owned subsidiary of Sampath Bank PLC, with an accumulation of over 15 years of experience in the non-bank financial service industry, launched the newly improved corporate website in view of being ahead and providing the customers an epitome of accessibility while accessing required information digitally.

This mobile-responsive digital platform is compatible with all modern browsers, ensuring convenient access to necessary information through an effortless user-friendly experience. A view of the complete product portfolio offered by Siyapatha Finance is simply accessible by the customer through the improved navigational options and in addition, the reintroduced website offers several more features that will aid immensely in the convenient access of the user.

Further, focusing on customer requirements, several of these beneficial features include quick access to inquiry submission, vehicle sales information, calculators, branch contact details and other customer beneficial information. Moreover, the intelligent solution offered via the 'Live Chat' option ensures that customers are guided through the website effortlessly.

Sharing his sentiments regarding the digital website upgrade, Siyapatha Finance Managing Director Ananda Seneviratne stated, "We are extremely mindful of the exasperating circumstances our customers face, due to irregular restrictions in movement and its impacts on their day-to-day tasks. As such, having access to relevant information in a digital form is one of the most convenient techniques in which we can offer our services promptly. Our main aim behind redesigning and improving our website is to prioritise convenience and provide ease of access to relevant information. As Siyapatha Finance continues with a 'client first' mindset, we will also continue to provide what is best for our customers as times evolve."

Siyapatha Finance PLC continues to vigorously lead through timely innovation and evolution of products and services, with the objective to offer optimum services to its customers.
Assessing the current pressures within an environment that is continuously transitioning into the digital sphere, Siyapatha Finance has recognised the need for customers to gain access through digital services and obtain the required information.