---
Nations Trust Bank (NTB) takes the next step of its digitalisation journey, introducing NTB Smart Statements in line with the bank's vision of providing financial information conveniently.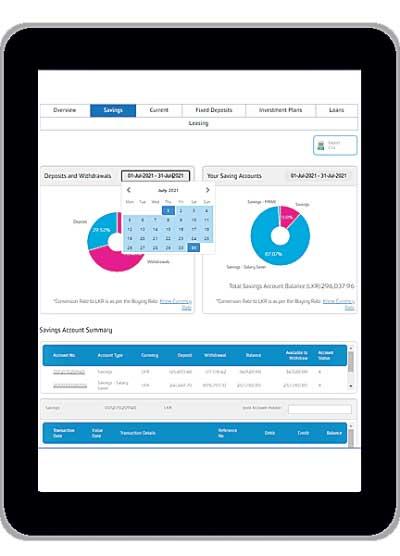 NTB Smart Statements, which offer customers the option to replace current e-statements, will help them achieve today's goals and tomorrow's aspirations.

NTB Smart Statements are designed to act as a canvas for continuous customer interaction. Using an interactive approach with graphs and simple charts for clear understanding to showcase the customer's entire banking portfolio, Smart Statements provide convenient overviews or detailed reports as per customer discretion. For easy transition to other planning tools used by customers for financial management, Smart Statements can also be downloaded in the PDF, Text or CSV format. Commenting on the launch, NTB Vice President Sales and Digital Banking Randil Boteju stated, "At NTB, we continuously innovate our digital strategy with 'customer convenience' in mind. We are driven by simplifying banking for our customers and our new products and services are introduced to better serve them. Smart Statements are a key milestone in our journey towards digitalisation, as we provide customers a convenient, interactive interface to stay updated on their banking services with us. This innovative product also supports the bank's commitment towards the conservation of the environment by promoting eco-conscious habits within our society."

NTB forges ahead with its leadership in digital shaped by giving customers the best experience. The bank is now on a journey to own a share of the customers' life, integrating banking to day-to-day life, supporting them with transaction control and financial discipline, participating in every aspect of their lives.