---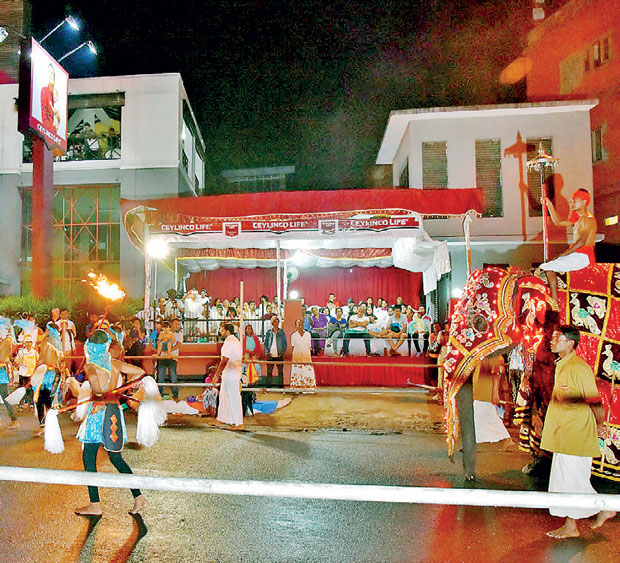 A chance to view the Kandy Esala Perahera from one of the best vantage points in the city was accorded to policyholders of Ceylinco Life who belong to the company's Premium Club and members of their families.

A group of 100 people comprising of 25 policyholders from different parts of Sri Lanka and their families watched the grand pageant from a special viewing area at Ceylinco Life's Kandy branch and were provided refreshments and dinner by the company as a special reward for their loyalty.
Ceylinco Life's Premium Club members receive numerous gifts and benefits such as dining and accommodation packages at hotels, power banks, first aid kits, tableware and leather accessories each year. Pictured here are some of the policyholders and their family members viewing the Kandy Perahera from the Ceylinco Life Kandy office.