---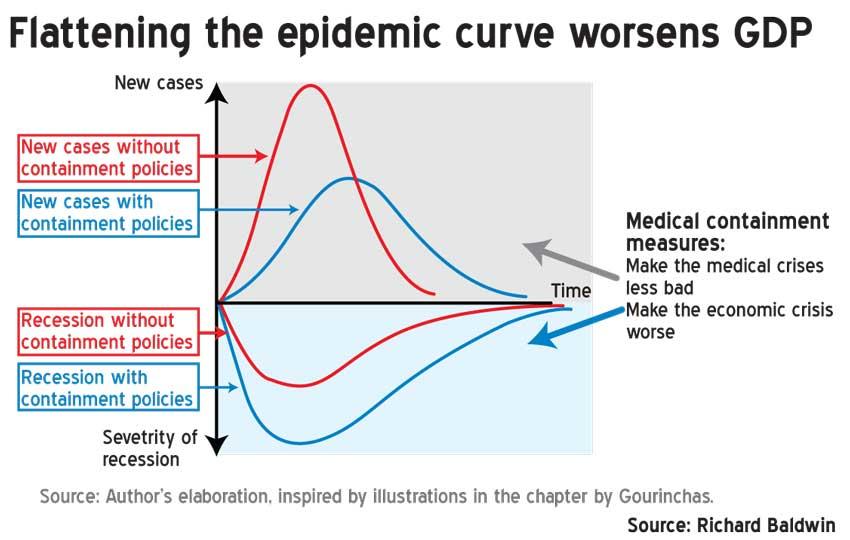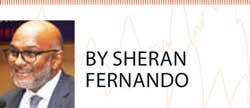 The purpose of this article is to suggest how Sri Lanka can undertake significant structural reforms in the aftermath of this global pandemic and place herself in a position of increased economic strength.

Apart from the money the government will have to spend towards the medical management of the virus, it will have to spend a significant sum of money on social welfare and also support the corporate sector in the coming months. Economists are unable to estimate the sum of money that will be required for this purpose because the extent to which the pandemic will affect our economy is yet unknown.

Sri Lanka does not have very much fiscal space to fund the required welfare expenditure. The government will have to borrow money at a time where capital markets are illiquid and global lenders are inundated with national requests.

The government could look at a host of structural reforms as a means of generating income.

Flattening curve and related costs
The Sri Lankan government has adopted aggressive measures to 'flatten the curve', to reduce the incidence and resultant fatalities of the virus. The steps taken so far show that the government action has yielded positive results.

Whilst the results are positive in terms of the nation's health, the steps taken do have a high economic cost. The chart taken from a presentation by Professor Ricardo Hausmann of the Harvard Kennedy School, that was available in the public domain, provides a clear visual depiction of this.

Welfare expenditure and corporate assistance
The macroeconomic situation faced by all nations is unprecedented in the recent economic history of the world. Global demand has crashed because of countries being in lockdown, the unavailability of logistics and inability to distribute goods. Concurrently, in some areas, where demand has not crashed, suppliers are unable to provide a product due to the lack of raw materials and also due to shutdowns. The third concurrent crash is of capital markets.

These three concurrent crashes send the national and global economy into disarray. To relate the global crisis to Sri Lanka, the nation has been in lockdown since March 9, 2020.

People cannot go to work. Apart from food and healthcare, most other companies have no topline turnover. However, companies have fixed expenditure, including salaries and wages. Many companies did not have adequate cash flow to fund salaries for March. Sri Lanka celebrates New Year in April. This is a period where corporates generally make salary advances to staff, who go to their homes to celebrate the New Year. Funding this was a significant problem. The company's turnovers will only start coming back when the world begins to recover. When this will be, is yet unknown.

Sri Lanka also has a large number of self-employed and daily-paid workers, who have only the government to look to for respite.

The government will first have to find ways to make payments to people, for their subsistence. They will then have to look at loans to corporates, to help them fund their wage bill and negative cash flows.

Funding government expenditure
The government has to fund the management of the medical care – the purchase of testing kits, ventilators and the setting up of emergency care centres. The Sri Lanka Central Bank has already allocated Rs.50 billion to fund corporate relief, through the banking system. It has reduced the banks' reserve asset ratio and concurrently made a series of policy changes to create liquidity within the system. However, this expenditure is insufficient, given the magnitude of the problem.

This increased expenditure occurs at a time when income is at its lowest. There is no income from tourism, very limited export income. Corporate tax income will be minimal.

Creating fiscal space
Raising money amidst a global crisis is not easy. However, many countries like Sri Lanka will need to do so.

IMF and global borrowing
The 'go to' source of funding will be the IMF because of the magnitude of funding available. The government will need to negotiate with it on the general areas that the IMF links its loans to and use the pandemic to negotiate to national advantage.

The global capital markets appetite for Sri Lankan debt would be low and hence, this route will be costly.

Capital markets and foreign investment
However, Sri Lanka could look at selling the numerous state-owned enterprises (SOEs) and raising money that way. The sale of the SOEs have been politically sensitive and no one in recent times has had the will to push this through. The government could definitely bring in a couple of billion dollars through this strategy.

The government could also look at liberalising policies to attract investment and to make the country more investor friendly. Again, this is an area that every government claims to have addressed but the reality is, systemic reform is needed for a truly investor-friendly environment.

State sector reform and retraining
Systemic reform will need the reform of the government service, which again is something that could be looked at. The 1.1 million government employees could be paid in full till retirement, actively retrained and re-employed based on transparent interviews and needs assessment. This could be a means of 'right-sizing' the public sector and also effecting a change of culture that is required to deliver a better customer experience.

Attracting savings by relaxing KYC norms
'Know your customer' (KYC) is not a topic that is openly discussed. Funds can be attracted based on a liberalisation of procedures or an amnesty given to Sri Lankans holding money abroad, assuring them of safe passage of these funds, if brought to Sri Lanka.

Realising cash from disputes
The Inland Revenue Department could convert claims in dispute to cash if a transparent means of assessing matters of dispute and arriving at an amicable settlement could be implemented.

Similarly, the numerous cases against individuals and corporates for allegedly defrauding the state could be settled on the basis of a negotiated penalty.

Localised manufacture
Sri Lanka imports a host of non-essential items that can be produced locally. From oranges, to cheese, to MDF boards, to toilet fittings. Sometimes, Sri Lankan manufacturers have to pay import duty on raw materials when the end product can be imported duty free or at a lower duty.

If Sri Lankan manufacturers could be given time-bound tariff protection and import substituting, products could be treated in the same manner as export products and given similar incentives from the Board of Investment (BOI), some foreign exchange savings could be achieved.

Postponing capital expenditure
At this point, numerous budgeted capital expenditure on the development of highways, airports and so on, could be either put on hold or continued on a BOT basis, so the government funds are not utilised for these projects, until the stability is reached.

Conclusion
Sri Lanka has not had much political stability over the past decade. Politically-sensitive policy has been evaded. Given the global disruption caused by the pandemic, now may be the time for politicians to unite and present a plan for the development of Sri Lanka. This plan should be nationalistic in orientation and not used as a tool by one party or another. Similarly, religious leaders should also understand that at this point, Sri Lanka's economic sustenance is of paradigm importance and limit their social interactions to observances of religious activity and not encroach into the realm of politics. If the pandemic could bring about this scenario, we could set ourselves on a trajectory of rapid development.

(Sheran Fernando is a Co-Founder of Innosolve Lanka (Pvt.) Ltd, a start-up dedicated to introducing sustainable mobility solutions in Sri Lanka. He is an economist by training with wide commercial experience, including 20 years in the automotive industry. He belongs to the alumni of Harvard Business School (OPM53))