---




Turnaround strategies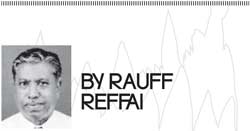 Many turnaround histories register six common observations from the two strategic reorientations outlined above – (1) profit maximization, (2) quality of service, (3) focused leadership, (4) staff development and communication, (5) alliance networks (6) and regional consolidation.

Significantly, these six components together demonstrate how a strategic reorientation can be implemented in the network airlines (NWAs). Most simplified their businesses by reducing costs as much as possible across all aspects of the airline. Cost reductions were focused on non-customer facing aspects of the business, with the customer value proposition remaining central.



SriLankan's affiliation with the 'oneworld' alliance network gives it a global reach. Leveraging alliance membership can also bring benefits to the airline across all dimensions of the value proposition. 'Price' is potentially made more competitive through joint activity cost savings and revenue connectivity. 'Product features' are improved through sharing of innovative practices and know-how. 'Quality' is augmented as the customers have access to a global network with integrated interlining facilities and coordinated schedules. Service standards are improved in order to meet alliance criteria. 'Customer service' too receives assistance from all alliance members around the world.

Recovery through improvement and innovation is usually led by the 'new leadership' impacting the airline in both technical and cultural aspects of the business. Leadership teams adopted 'clear vision statements' that helped define and embed their strategic objectives right across the company. Nearly all the turnaround leaders were excellent in communication and people skills.


Lean management
To meet the purpose of this feature and pursuing the above analysis, where the company could impact 45 percent of the costs, the case of introducing 'lean management' becomes critical. Lean is defined as 'an integrated set of principles, practices, techniques and tools designed to address the root cause of operational underperformance.' The process of lean reasoning follows the logic in Exhibit 2.



Lean techniques eliminate waste, root out the non-standardised work times, variable team structures and asynchronous work flows, which many airline executives view as unavoidable. Take for example the maintenance hangar/workshop though it functions like a disassembly assembly plant displays glaring waste and variability. Lean, if deployed in these areas, can result in 25-50 percent improvements in productivity.

Typical airline management and maintenance process analysis reveal that:
Waste starts with utilisation of aircraft, usually falling below 50 percent. Such focal areas as empty gates, avoidable tarmac delays and idle planes, often during C and D checks (see Exhibit 3.
Valuable and highly skilled workers routinely spend a large part of their time on low- value activities (e.g. gathering/retrieving tools by a licensed ground engineer).
The airlines standard operating procedures (SOP) focus mainly on what regulators (FAA/CAA/EASA) require them to do and not so much how efficiently the task needs to be done.
Absence of operating standards breeds inefficiency, in spite of the workers best effort. E.g. tests reveal that two AC mechanics can use the same tool to remove a panel from the under side of the fuselage, with varying times.
During an A Check (see Exhibit 3) required every 300-600 flying hours, needing 20-50 man hours (depending on the type of aircraft and condition of the craft i.e. whether it has cracks, leaks or bird strikes). The objective here is to get through the surprises and move the aircraft on to the flight line by next day. The lean operating system will adopt the following:
Search for order (a particular pattern) in the demand pattern of the customer (or the Flight Operations Department if the check is being carried out in its own hangars).
Only one third of all A Checks are non-routine in nature. While a quarter is accounted for by wing maintenance.
Standard preparation then transforms 20 percent of all non-routine tasks into routine ones.
Most airlines know that all non-routine work is clustered, but are unable to plan man hours, due to lack of data to decipher the pattern.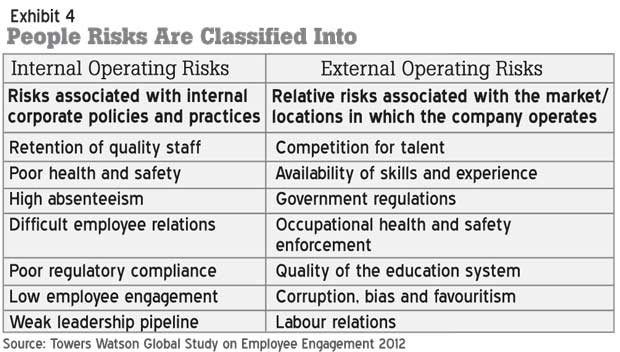 A surgeon's precision
Arraying tools in a highly organised work space can yield large efficiencies. Pre arranging parts such as replacement filters eliminates source of errors. When all the tools are arranged carefully ahead of time and reliable procedures in place to deal with surprises, it eliminates search for parts, tools and paper work. This will yield productivity improvements of as much as 30 percent.

Therefore, standard work practices make more rigorous scheduling possible. Standard operating times and best quality sequences help operators divide and balance their work loads so as to choreograph aircraft movements overnight for A Checks.

Demand-based material requisition/replenishments made possible by 'kanban' signals will link upstream activities to actual usage, minimising surprises.
('Kanban' is a Japanese term for a specific type of inventory control system. The Kanban system is based upon a series of colour cards. These cards denote such factors as quantity, the type of part and the manufacturer. Cards appear as the container of goods or parts is emptied, allowing the production and delivery of more before a hold-up or shortage develops.)

In lean A Checks markings on the hangar floor, inform tug operators and mechanics, where the plane will stop, equipment will be kept and where workers will be deployed. 'Performance management boards' in close proximity to the aircraft will inform the status of each task helping utilise resources efficiently and in real time. This will enable visual retention of the progress of work.

Baggage handling too can benefit from lean techniques when tasks are standardized and the work flow is reorganised. Even in 'check ins' there is time variation among agents of as much as 50 percent despite automated prior check in in operation. Segmenting passengers, most are handled routinely, rest by special service agents (deployed from the roster), will eliminate delays in processing time. It will also help match staffing to passenger arrival rates and standardise best practice resulting in reduction of processing time and improving efficiency. (See section on employee engagement too).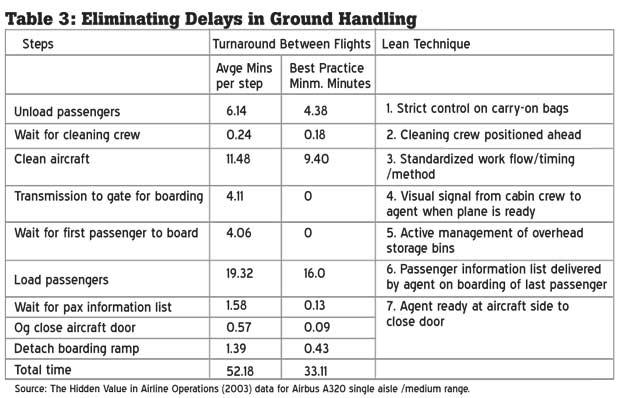 Making it happen
There are two things which can still go wrong in any turnaround effort (albeit change management): (1) Disengaged employees and (2) corporate leadership not mitigating people risks, (or which is wrongly diagnosed).

(1) Employees who are engaged (see Table 4) will work with passion; (2) those who are disengaged will clock in time but will not be productive nor put their best effort while (3) disgruntled staff will actively undermine the change effort. The percentage is usually 20 percent in the first category, 60 percent the in second and 20 percent in the third category. So the CEO and the change leaders need to convert the category (2) employees into advocates of change in order to succeed.


Assessing people risks
Some successful companies maintain a list of risks to business, employees and the business plan. They review these risks with the board on a quarterly basis to ensure they are on top of everyone's minds. (See Turkish Airline case for business risks) Some of these employee risks are outlined in Exhibit 4. Employee engagement can be improved by tweaking some or all of the levers which are indicated on the left hand side of the table in Exhibit 4.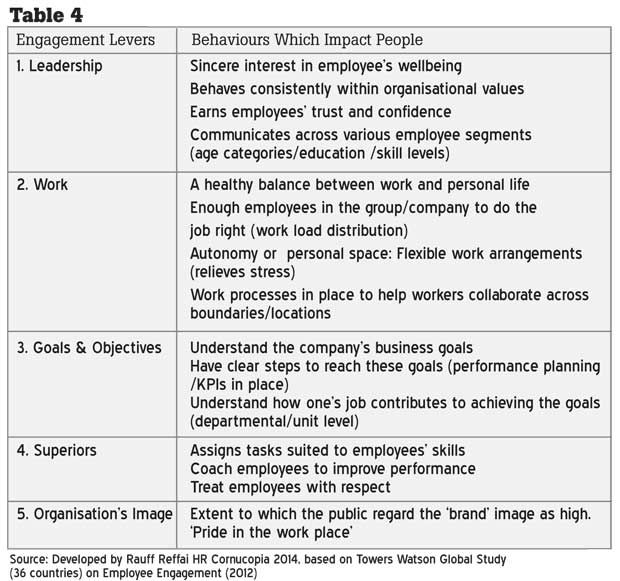 Focus on cash
A successful turnaround comes down to 'one thing', which is focus on cash and cash returns. That means bringing the business back to its basics. Are the processes/operations burning cash or generating it? More importantly which investments into the business are generating or burning cash? Most boards concentrate on EBIT earning before interest and tax and ROI but they exclude major uses of cash (e.g. depreciation). This also, does not mean keeping an eye on the bank balance but failing to pay attention to the cash component of capital investments. Such poor planning can send the airline into a tail spin, from which it can never recover.


Create a great change story
The change story one company created said, "Yes, we are profitable. But the whole point of profitability is to generate enough cash to expand, grow and maintain operations. If we can't do that, then we're headed for a long, slow decline where equipment breaks down/becomes obsolete and lower production, becomes the new reality."

If you can tell that story in a paragraph or less, in a way that means something to the average passenger or staff on the front line, then people will get on board. Try telling the employees (and passengers too to stay loyal) about "What a great experience we gave to all passengers of SriLankan on all routes in the beginning. We can longer share that experience if we allow the airline to crash!" The key is a simple message, not fancy metrics.


Build traction for change
The tendency of most managers is to put all of their focus and resources into three or four big items to turn a company around. That can be a high-risk approach. Even if big bets are sometimes necessary, they take a lot of time and effort—and they don't always pay off. An example from SriLankan was when we opted to run a transport service replete with maintenance. We eventually spun this off to Eabert Silva & Co, when we ran aground on maintenance. Half my time was spent launching disciplinary inquiries into drivers and other transport employees.

In addition to going after prime areas, managers should focus on getting a series of quick wins to gain traction within the organisation. Such quick wins can be cost focused, cutting off demand for some external service they don't need. Not only do such moves improve the bottom line, they also generate support among employees. In any given company, you're likely to find that a fifth of employees across the organisation are almost always supportive. This 20 percent work hard. They will change what they're doing, if you just ask them.

These are the people you'll want to spend most of your time with and they're the ones you'll promote. However, in reality, you'll probably spend too much time with the bottom fifth of employees. These are the underachieving ones, who actively resist change, look for ways to avoid it, or are simply high maintenance. What often gets ignored is the remaining 60 percent of the organisation. These are the fence sitters and they are tuned into action, not just talk. They see the changes going on and if you proactively work with them, then 80 percent of the organisation will be behind you. You need to give them a reason to stand up and be positive about the company, or they'll go negative. Since time is the essence, staff restructuring at the HoD level helps because you are fixing the leadership quotient in the organisation.


Robust incentives
Management incentives are often the most overlooked tool in a turnaround. In a stable airline, short-term incentive plans can be a complex assortment of goals related to safety, financial and operational performance and personal development.

Many are so complex that when you ask managers what they need to do to earn their bonus, many just shrug their shoulders and say, "Boss will tell me at the end of the year." In a turnaround, take a lesson from the private equity industry and throw out your old plans. Instead, offer managers incentives tied specifically to what you want them to do.

A well designed variable pay plan (VPP) (replete with KPI dashboards) will assist the employee engagement process (see Table 4). Give key staff a meet-or-beat target. Be willing to forego bonus payments for those that don't achieve 100 percent of their target. At least differentiate the 90 percent achiever with those whose results are beyond expectations.

So the success quotient is people, performance and profits, in that order!

(The writer is a Senior Consultant with HR Cornucopia and an institutional specialist with extensive experience on several World Bank/ADB and JICA development projects. He can be reached at knfexpo@gmail.com)
---
Add comment

Comments will be edited (grammar, spelling and slang) and authorized at the discretion of Daily Mirror online. The website also has the right not to publish selected comments.

---