---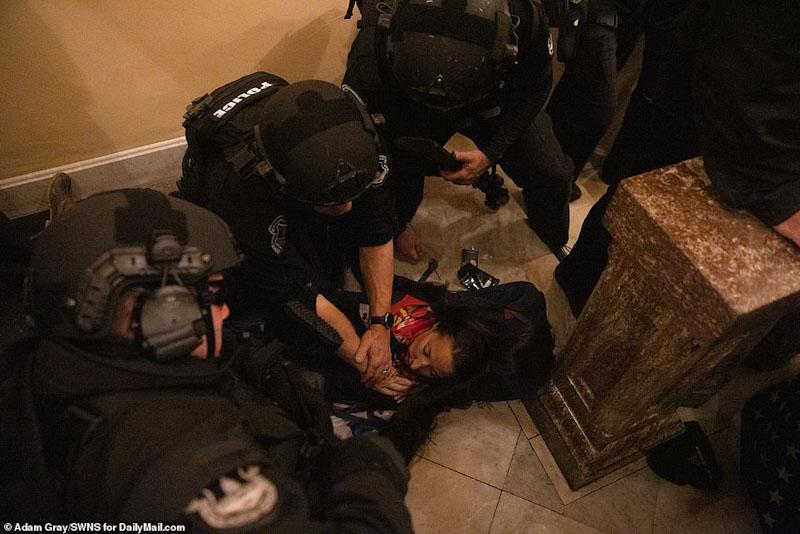 A female Trump supporter had died after being shot inside the US Capitol when MAGA supporters stormed the building and violently clashed with police in a bid to stop Joe Biden's victory being certified.
The woman was shot in the chest on Wednesday afternoon after chaotic scenes broke out when dozens of Trump supporters breached security perimeters at the Capitol.
She died several hours later, law enforcement sources said. It was not immediately clear who shot the woman. Dozens of police were also reportedly injured in the violence.
At least one explosive device was found near the Capitol amid the violence, according to law enforcement sources.
The National Guard was deployed to help police enforce a 6pm curfew in DC. Hundreds of protesters remained on the Capitol grounds after the curfew went into effect and Mayor Muriel Bowser refused to say if violators would be arrested. (Daily Mail)