---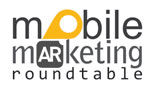 zMessenger, Sri Lanka's largest mobile marketing solutions provider will bring together top brand leaders from FMCG, hospitality, banking and financial services to the Island's first roundtable on mobile marketing scheduled for Thursday, 30th October, 2014
The event titled Embracing Mobile Mind Shift – Mobile Moments are the Frontline of Customer Experience will look at the impact of rapidly increasing mobile connectivity on customer expectations.
"Mobile phones are proving to be an effective and affordable marketing channel and in the face of this mobile boom, customers are in the midst of a total mind shift. Their expectations have changed. Whilst they have lost interest in a marketing message, they now demand utility and they expect it now. We thought its timely to focus on how brand leaders across different industries understand this shift and respond to it by creating mobile moments that would transform customer experience and supply them with mobile utility," Jayomi Lokuliyana, Co-Founder and CEO of zMessenger said.
The roundtable will see expert panelists Siddharth Banerjee, Country Marketing Director – Unilever Sri Lanka, Tharanga Gunasekera, Head of Marketing and Communications – HSBC Sri Lanka, Mangala Wickramasinghe, Head of e-Banking Services - HNB and Co-Founder of the Ministry of Crab and Kaema Sutra restaurants, Dharshan Munidasa addressing the gathering on diverse topics ranging from customer engagement to delivery of financial services through mobile phones and the power of mobile context to mobile services in the hospitality sector.
The mobile marketing roundtable will also highlight and profile various ground-breaking mobile marketing efforts of 'new-age' corporate such as Unilever Sri Lanka, a driver of effective marketing.
zMessenger is an award winning integrated mobile media company that offers a wide range of solutions from planning, creating and execution of effective marketing campaigns, branded communication applications and content distribution strategies.
zMessenger that first introduced SMS based applications to local media stations also enjoy a leading position in the overall 'new media' marketing space for digital. It is also the only mobile marketing services solution provider in Sri Lanka.
The company recently launched Bigbon, a mobile app that allows customers to pick and choose the best deals offered by credit cards, loyalty cards and favorite retailers and restaurants. Bigbon which is completely customizable allows users to explore the deals at a specific location by turning on the "Augmented Reality" feature which displays a list of deals in close proximity to the user. The app also generates a report offering merchants an insight into customer preferences.
"With the journey we've come so far, it's only benefitting for zMessenger to hold the country's first ever Mobile Marketing Roundtable. We believe that this endevour will help broaden our horizons and consolidate our position in the Island," Lokuliyana said.
Live streaming of Mobile Marketing Roundtable Colombo 2014 will also be available at zmessenger.lk/mmrcolombo