---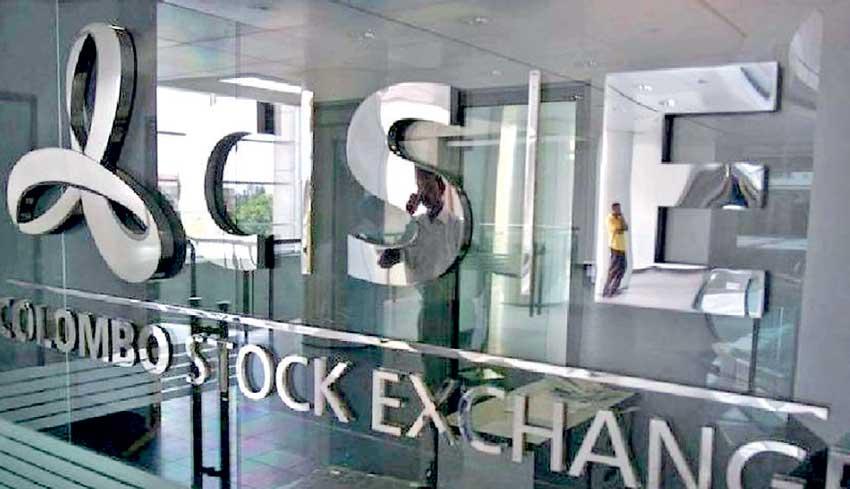 Highest point mark for ASPI in CSE's 35-year history
Turnover hits Rs.14.2bn; records third highest number of trades for a day
Over dozen Hayleys group companies announce share splits
Foreign investors continue to be net sellers despite local investor bullishness
Sri Lanka's stocks yesterday hit fresh highs with benchmark All Share Price Index (ASPI) crossing the 8,000-point mark for first time in Colombo Stock Exchange's (CSE) 35-year history amid more than dozen Hayleys group companies announcing share splits.

Despite an early dip in intraday trading, the ASPI yesterday closed at 8, 231.25 points, gaining 246.80 points (third highest points in a day) or 3.13 percent. The more liquid S&P SL 20 Index also continued its upward trend above the 3, 000-point mark to close at 3, 196.73 point, up by 100.39 points or 3.24 percent.

The turnover for the day was Rs.14.2 billion, the highest recorded in over a year. The record for higher number of trades in a single day was renewed again yesterday with 67, 831 trades.
Significant price gains in stocks of some Hayleys group companies, which announced share splits, including Hayleys PLC, Haycarb, Hayleys Fibre and Dipped Products, contributed to the ASPI gain.

Kigsbury PLC, Unisyst Engineering, Hayleys Fibre, Amaya Leisure, Kelani Valley Plantation, Hayleys Fabric, Talawakelle Tea Estate, Singer Industries (Ceylon), Haycarb, Singer Sri Lanka, Regnis Sri Lanka, Alumex, Dipped Products and Hayleys PLC announced
share splits.

A share split does not essentially have a positive impact on the book value of a company, but lower share prices and increased number of shares can make the shares of a company more liquid.

According to NDB Securities, ASPI closed in green as a result of the price gains in counters such as LOLC Holdings, Hayleys, Vallibel One.

"High net worth and institutional investor participation was noted in Sampath Bank, Hatton National Bank nonvoting and Dipped Products.
Mixed interest was observed in John Keells Holdings, LOLC Holdings and Browns Investments, whilst retail interest was noted in Hayleys, Vallibel One and Hayleys Fabric," NDB Securities said.

Despite local investors bullishness, foreigners continued to be net sellers on the CSE. Last year they net sold over Rs.50 billion.