---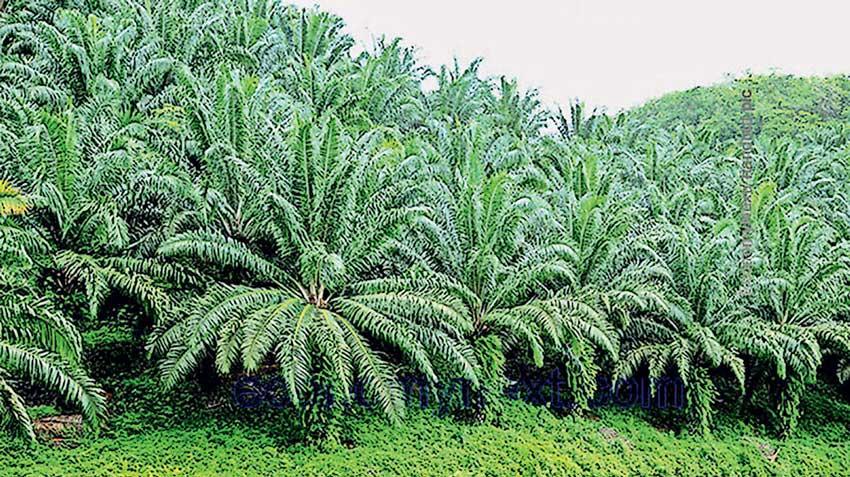 Palm oil growers seek clarity on ban on cultivation and uprooting of existing plantations
Caution such a move could paralyse progress of the country's agri sector
RPCs have planted oil palm in a land extent of 11,000 hectares and invested around Rs.26bn
Palm oil gazette notification to be amended to ban palm oil cultivations in the country
Sri Lanka's oil palm growers seek clarity on the announced plan to uproot their cultivations, while cautioning such a policy reversal, which drastically undermines investor confidence, could paralyse the progress of the country's agriculture sector.

Issuing a media release on Monday, the Presidential Media Division (PMD) announced that those engaged in oil palm cultivation would be required to uproot their cultivation on a phased-out manner with 10 percent uprooting at a time and replacing it with rubber or environmentally-friendly crops each year to free the country from oil palm plantation and palm oil consumption.

Based, on the advice given by President Gotabaya Rajapaksa, the PMD stated that orders have already been issued under relevant laws to ban the cultivation of oil palm completely.
"There's no basis for such a move. If this is accurate, this is going to paralyse investments into the agriculture sector," a spokesperson for the Palm Oil Industry Association (POIA) said.

Regional Plantation Companies (RPCs) moved into oil palm cultivations in large-scale following a Cabinet decision taken in 2014 by the then government headed by the former President and current Prime Minister Mahinda Rajapaksa.

As per the decision, RPCs were allowed to cultivate up to 20,000 hectares of oil palm, and consequently, RPCs started importing oil palm saplings in to the country for planting under strict guidelines.

Currently, RPCs have planted oil palm in a land extent of 11,000 hectares and invested around Rs.26 billion including investments in oil palm mills.
Amidst public uproar in the areas surrounding oil palm cultivations, the present government announced a decision to ban oil palm cultivations after coming into power in late 2019, citing environmental concerns.

Meanwhile, the Secretary to the Ministry of Plantation has instructed ministry officials to gather relevant documents, media releases and gazette notification to implement the instructions given by President Gotabaya Rajapaksa, according to ministry sources.

The Cabinet Co-Spokesperson Minister Keheliya Rambukwella yesterday said that palm oil gazette notification would be amended to ban palm oil cultivation in the country. The POIA is yet to assess the implications on RPCs if the government moves ahead with the announced plan to uproot oil palm cultivations.

"It's a serious situation. We haven't even thought about it. We hope that sanity will prevail," the POIA spokesperson said.

Following the PMD announcement made on Monday, the share prices of Watawala, Namunukula and Elpitiya plantations, which have the largest extent of oil palm cultivations, declined by 7.8 percent, 8.92 percent and 3.17 percent respectively yesterday.