---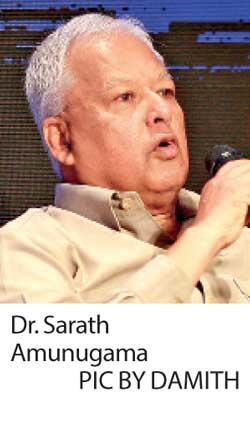 A senior politician in the country recently bemoaned the practice of subsidising loss-making state-owned enterprises (SOEs) through state banks which has indirectly resulted in crippling Sri Lanka's banking sector.

"A lot of subsidies to SOEs come through the government forcing the state banks who lend heavily to these SOEs. If you look at accounts of People's Bank and BOC, a large part of lending is taking place through the corporate sector," current parliamentarian and former minister Dr. Sarath Amunugama said.

He pointed out this practice has resulted in resource misallocation while crippling the banking sector. Dr. Amunugama made these remarks joining a session titled 'State Owned Enterprises - the Recipe for Reforms' at the Sri Lanka Economic Summit organised by Ceylon Chamber of Commerce, last week. He noted that state banks are heavily relying on the Treasury in recovering these loans instead of ensuring that these funds are invested to enhance value for SOEs to repay these loans.
"The state banks are also happy because they don't have to struggle to see these monies that are invested are getting a return as opposed to lending to the private sector.
They just hand over the cheque and hope to have a good balance sheet at the end of the year, because they can add interest and think that the Treasury will pull the calls out of the fire for them. Who can't run banks like that? Anybody can run banks like that," Amunugama said.
Dr. Amunugama emphasised that SOEs have failed not only in generating incomes for the government, but also in equity creation.

"There are so many counties that tried to experiment with SOEs. In most cases it has become a horrible failure, so much so that even the social structure has changed. Trying to get equity through SOE model is out of the window. Look at what's happening in Vietnam and China," he noted.

(NF)