---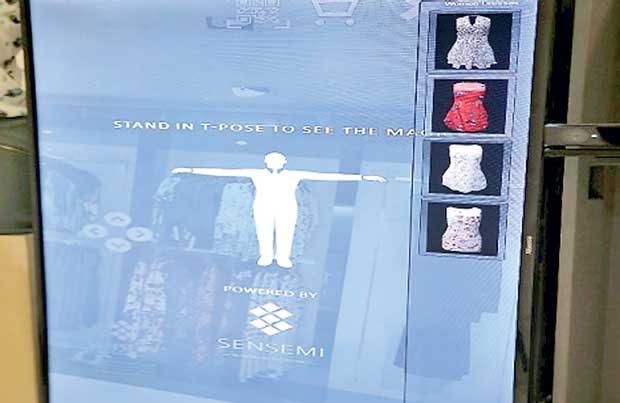 In a rush and don't have time to try everything on? Dinner to go to after work but nothing to wear and pressed for time? Not sure which color looks best on you but don't want to go through the hassle of trying them all out?

With its latest venture in innovative technology, Aviraté- an international lifestyle fashion brand owned by Timex Garments (Pvt) Ltd is looking to answer these questions by redefining the in-store shopping experience in Sri Lanka. Giving the illusion of a mirror, Aviraté's recently launched 'Virtual Mirror', the first in Sri Lanka, is in fact a new high tech 'mirror', which allows you to try on the in-store garments without having to undo a single button.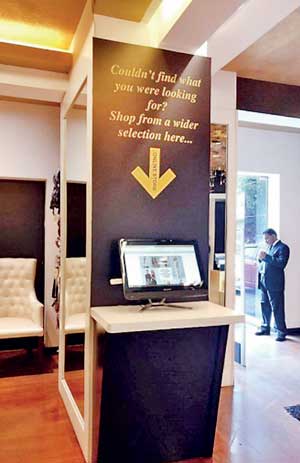 Wondering how that's possible? The Virtual Mirror works by using a motion sensor todisplay the customer's own reflected image on a screen as would be the case with a 'conventional' mirror. The Virtual Mirror then allows the customer to simply swipe through the various augmented garments– created via highly sophisticated 3D image processing techniques, which instantly appear over the customer's reflected image adjusting accordingly to their size, thus, allowing the customer to 'try on' many garments with just the swipe of the hand through the air.

Through augmented reality, Aviraté's one of a kind interactive mirror allows customers to effortlessly visualize how a specific item of clothing might look on them without having to physically try it on, thereby saving time and energy. Together with the Virtual Mirror, Aviraté has launched an Omnichannel to provide customers with a seamlessly integrated shopping experience whether the customer is shopping online from a desktop or mobile device or physically at the store. With the Omnichannel in place at the Aviraté flagship store, customers are now able to browse through over 700 items of clothing – with plans to showcase 2000 in the future– available on the online store for a wider selection and not limited by what's only in the
Flagship Store.