---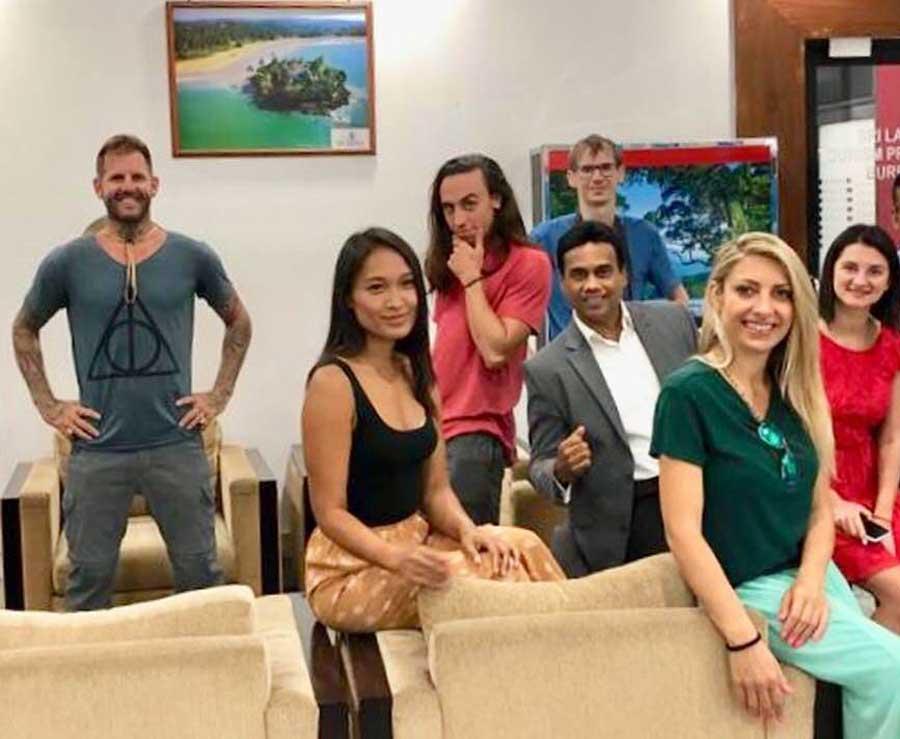 Social media influencers team with Sri Lanka Tourism Chief Kishu Gomes

Social media influencers team with Tourism Development, Wildlife and Christian Religious Affairs Minister John Amaratunga
The Sri Lanka Tourism Promotion Bureau (SLTPB) said it is hosting a group of famed international social media influences, who arrived in the country on May 7, to promote the country's battered tourism sector by the Easter Sunday attacks.

"Their intention is to continue to promote Sri Lanka as a key destination for the global travel community, particularly in markets like the USA, UK, Germany, Italy, Japan, Russia, Australia, India, France and Ukraine," the SLTPB said.

The SLTPB said "a steady stream of tourists who are trickling in" shows renewed confidence in the country's security situation assured by the tri-forces and political leadership.
The group will be in Sri Lanka till May 19 travelling to various parts of the country.

The influencers and writers will tour Jaffna, Dambulla, Kandy and Nuwara Eliya before arriving in Colombo and departing thereafter. The itinerary has been meticulously planned and mapped out so that lesser known attractions of the country are featured.

The group includes Diana Bancale from Italy, Ayumi Amemiya from Japan, Steven Yalowitz, Pema Chinyam and Jerre Stead from the USA and Kateryna Birska and Glib Pyatin from Ukraine.

The SLTPB estimates that the total reach would amass over 1,600,000, as each of them is expected to post daily updates, photographs, posts and articles in multiple platforms such as popular networking sites like Facebook, Twitter, Youtube, Pinterest and Instagram.