---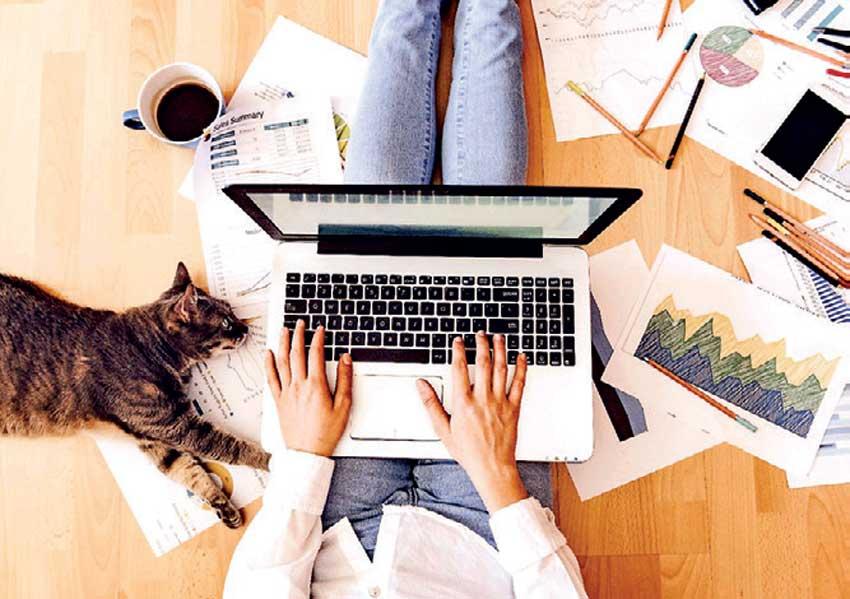 Some firms in the process of setting up IT infrastructure for employees to work from home
Even when COVID-19 passes, remote working likely to stay, business analysts say

Sri Lankan private sector companies are saying that they are adapting fast to the social distancing required in the post-COVID-19 era, as some of them are now in the process of providing their staff with the necessary infrastructure to allow them work from home.

Working from home and flexible working hours, which were considered more or less unthinkable a few months ago for a majority of Sri Lankan companies, are now fast becoming business as usual as COVID-19 is changing old ways of doing things while shaking the rigid corporate structures.

As such, the companies are fast deploying their information technology infrastructure to facilitate their office-based staff to work from home so that they could still carry out functions that they earlier did from office adhering to strict social distancing guidelines.

"We have implemented our work-from-home policy for all office-based employees. All other employees have been engaged on need-only basis to carry out limited critical responsibilities subject to taking all necessary health and safety precautions," said Ceylon Tobacco Company PLC in a stock exchange disclosure to inform the impact on its business from the pandemic.

"Utilising IT facilities, the company has been able to seamlessly connect all employees to facilitate remote working conditions and maintain communication channels to continuously advise employees on their health, safety and wellbeing," the company added.

It was only last week the Ceylon Chamber of Commerce, the chamber with the largest representation of businesses in Sri Lanka, recommended the government on setting guidelines on the number of people working in an organisation and the introduction of flexible hours and working from home.

A working paper, which was presented to the government when planning for people's movement for a swift and safe restoration of normalcy, the Chamber recommended, "a mechanism to ensure there is demand reduction in the peak period".
"This can set guidelines on the number of people working in an establishment, the opening and closing time of office hours (including public service) and introduction of flexible hours/work from home," the paper read.
Meanwhile Hemas Holdings PLC, the diversified conglomerate said they even went to the extent of providing health advice to their staff, who are working from home.

"We wish to inform you that subsequent to the outbreak of COVID-19, the company and its subsidiaries have taken appropriate measures including, engaging high quality medical and public health advice, social distancing, provision of protective equipment and working from home to safeguard the health of all our employees and ensure compliance with various directives issued by the Government of Sri Lanka," Hemas Group CEO Steven Enderby said.

Hemas is the only major conglomerate in Sri Lanka, which has a dedicated Corporate Wellness Officer with a special unit to support their staff to overcome even their mental health issues.

Many believe that even when the pandemic passes, the new ways of working, such as remote working at least a few days a week and flexible hours, will become the default way of working given its massive benefits to all stakeholders and the country at large.