---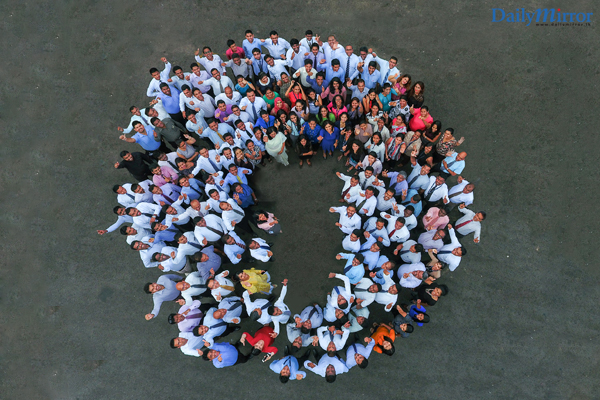 Nestlé has been ranked Sri Lanka's Most Respected Food and Beverage Company in LMD's Most Respected Entities Publication for 2017. This is the second consecutive year the company was declared "Sector Winner" in the Food and Beverages category. It has also maintained its overall rank of 11th place from over 100 companies across all industries, while moving up 10 points in its total score from 2016.
Said Shivani Hegde, Nestlé Managing Director: "We are very proud and honoured to be recognised yet again as Sri Lanka's Most Respected F&B Company. It is a testament to the strength of our company and people, and the values we stand for. By living our Purpose every day and demonstrating respect for ourselves, respect for others, respect for diversity, and respect for the future in all that we do; we have earned mutual and lasting respect in the eyes of our stakeholders."
Nestlé commenced operations in Sri Lanka in 1906. The company provides direct employment to close to 1,000 people, all of whom are committed to Nestlé's purpose of enhancing quality of life and contributing to a healthier future. Among the largest food and beverage companies in the island today, it locally manufactures over 90% of the Nestlé products sold in Sri Lanka, including Nestomalt, Milo, Milkmaid, Nespray, and Maggi.
As Sri Lanka's largest private sector collector of fresh milk and one of the world's largest exporters of coconut milk powder, Nestlé's business positively impacts the livelihoods of over 20,000 local farming families. It is continuing to work with Sri Lankan dairy farmers, training and supporting them to produce more milk of high quality and help make the country self-sufficient in milk. Last year, the company launched the Nestlé Coconut Plan to help secure coconut cultivation and sustain the livelihoods of local coconut farmers. The company also initiated a significant investment in its factory early this year to enhance manufacturing capacity for milk powder and coconut milk powder.
Driven by its Purpose of contributing to a healthier future, Nestlé is committed to offering tastier, healthier and trusted products of the highest quality. The company is working to ensure its products offer the most superior nutritional profile in their respective categories. With the largest R&D network of any food company in the world, Nestlé regularly innovates and renovates its portfolio to offer food and beverage products that are adapted to local palates and nutritional needs.
It recently introduced Nestomalt Plus with the goodness of oats and Nespray Fortigrow full cream milk powder made from fresh Sri Lankan milk and fortified with vitamins A and D. Nestlé also renovated its Maggi chicken flavoured instant noodles to include no less than eight spices, traditionally used in Sri Lankan cooking, to enhance taste. The 'Good Food, Good Life' company is also reducing sugar, salt and fat where relevant, and fortifying its products with essential micronutrients like iron, vitamin A and calcium where appropriate. In 2016, it offered its consumers 515 million servings of micronutrient fortified products.
The company is also committed to manufacturing responsibly and sustainably by following the three Rs approach - Reduce, Reuse and Recycle. Over the last decade or so, Nestlé has reduced its energy consumption by 42%, water consumption by 39% and greenhouse gas emissions by 39%, whilst continuing to scale up production.
In 2016, the company celebrated its 100th anniversary in Sri Lanka and 150th one worldwide. "As we begin the next 150 years, our success will continue to be based on our people, our passion for nutrition, our commitment to invest for the future, to understand the environment in which we operate, and to seize opportunities to strengthen our business" added Ms. Hegde.
LMD (Lanka Monthly Digest) is Sri Lanka's leading business magazine. It publishes a special annual edition "Most Respected Entities in Sri Lanka" that lists Sri Lanka's most admired companies. The 'Most Respected' entities ranking is based on an annual survey, which is commissioned by LMD and conducted by Nielsen. It includes the opinions of 800 survey respondents from Sri Lanka's top companies.