---
Hotel has been operating as a quarantine centre since May
Colonial heritage property Mount Lavinia Hotel is currently carrying out a series of soft refurbishments, an opportune time to uplift the premises before it opens doors to the public and tourists in the coming months, the hotel's top management said.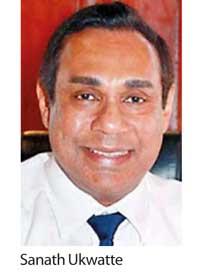 "It is a golden opportunity for us to take advantage of. The hotel is closed completely to the public as we are a quarantine hotel, so we are carrying out soft refurbishments as part of the maintenance programme," shared Mount Lavinia Hotel Chairman Sanath Ukwatte.

Adding that the refurbishments are being carried out in the public areas of the hotel, where there is a high degree of wear and tear, he said that the progress is moving forward in a slow pace, as no outside contractors are allowed to enter the premises since the property was made a quarantine centre since May.

The renovations are being carried by the hotel's maintenance department.

Meanwhile, Ukwatte affirmed that Mount Lavinia Hotel would not be closed down as claimed by a social media post that went viral, recently.
A social media post was shared along with a video of the 275-roomed property completely deserted. The management set the record straight, confirming that the said video was taken during the initial stages of the two-month lockdown that was imposed from March to May, to contain the COVID-19 virus.

Ukwatte said that extending Mouth Lavinia Hotel as a quarantine centre was to assist the government at a time of need and the management stands by its decision although the move resulted in a significant loss of revenue.

"Mount Lavinia Hotel is a popular destination for weddings. We are well known for that. By converting into a quarantine centre, we have to shift the weddings booked with us to other hotels. We actually lost a lot of money. However, we stand by our decision since our intention was to help our country and we will continue to do so," Ukwatte said.