---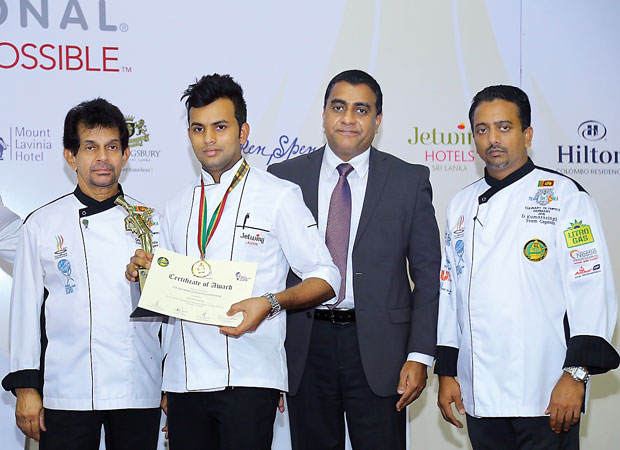 From left: Chef Gerard Mendis – Chairman , Chefs Guild of Lanka, the winner of Best Hot Cooking – Ravindra Suresh Thilakarathna, Chaminda Ediriwickrama, Director , Sales & Marketing /Corporate Affairs, Chef DimuthuKumarasinghe , President – Chefs Guild of Lanka
Litro Gas Lanka, the largest importer and supplier of LP Gas in Sri Lanka partnered the Chefs Guild of Lanka for the 10th consecutive year to sponsor the 17th edition of the country's biggest culinary food exhibition and trade show, 'Culinary Art Food Expo 2017' (CAFÉ2017).

In line with the partnership theme, 'Great chefs deserve great fuel' Litro Gas powered all 75 live cooking stations as the official and exclusive LP Gas partner. In addition, the Company sponsored and presented two trophies (Litro Gas Trophies) for the most outstanding presentations in the 'Live Hot Cooking' category. CAFÉ 2017 was held from 28th to 31st July at the Bandaranaike Memorial International Convention Center.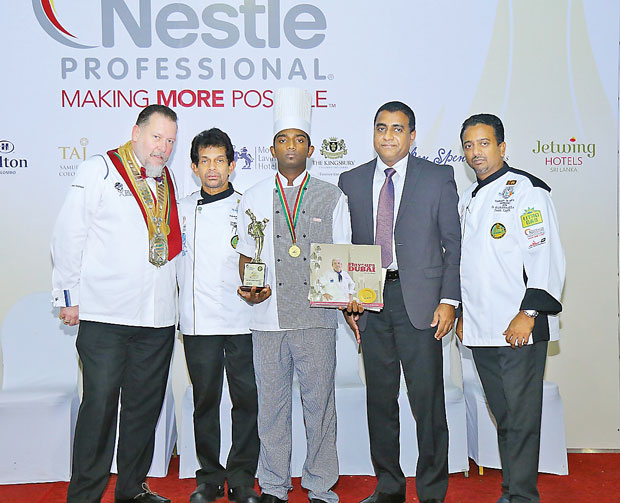 From left: Thomas A Gugler – President – World Association of Chefs Societies, Chef Gerard Mendis – Chairman , Chefs Guild of Lanka, the winner under 'Best Hot cooking Apprentice', Chaminda Ediriwickrama, Director , Sales& Marketing /Corporate Affairs, Chef Dimuthu Kumarasinghe , President – Chefs Guild of Lanka

"It has been an immense pleasure to be part of our decade long partnership with the Chefs Guild of Lanka. The whole journey has been a rewarding experience and we've been able to be part of the journey of many talented chefs that Sri Lanka has produced. Each year this culinary expo and trade show attracts a large number of culinary enthusiasts. It was a privilege to witness the increased enthusiasm that CAFÉ 2017 generated in the culinary industry as well as the general public." commented Chaminda Ediriwickrama, Director- Sales & Marketing/ Corporate Affairs - Litro Gas Lanka Limited

Over 1500 chefs from five star hotels, resorts, renowned hotels in the Maldives, Hotel School, restaurants, catering establishments as well as three forces of Sri Lanka cooked up a storm competing for coveted Gold, Silver and Bronze awards over the course of three days. A panel of 30 judges comprising eminent personalities from the local and international culinary world adjudged the chefs for their outstanding skills and presentations.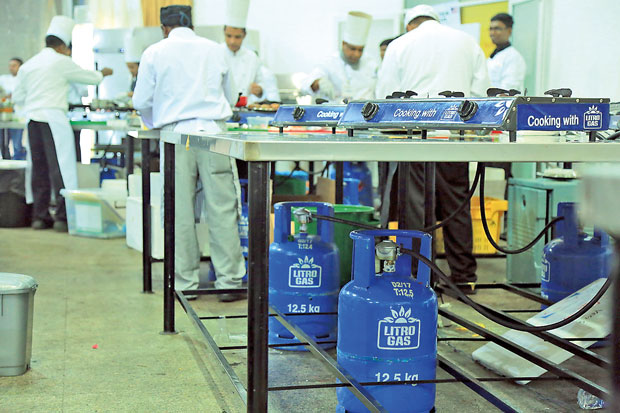 The fourth and final day of CAFÉ 2017 concluded with a gala award ceremony.A host of distinguished personalities from the culinary industry were present at the award ceremony which the media covered extensively.

CAFÉ 2017 featured over 50 trade stalls representing numerous reputed brands in the food and hotel trade.

Litro Gas operates the country's only import terminal and filling facility which has the capacity to cater to the LPG needs of the entire Island and has comprehensive coverage through an island wide network.