---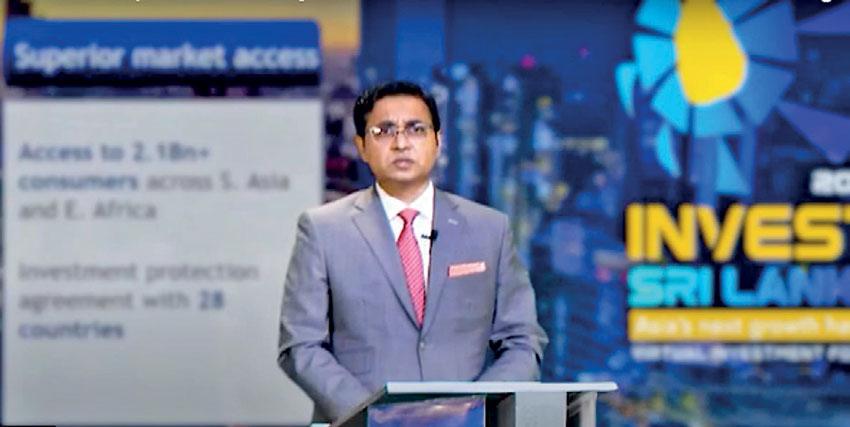 Sanjaya Mohottala
An island of charm with something for everyone, says BOI chief
Manufacturing, ICT, tourism, agri and food processing and other services and infrastructure identified as potential sectors
Assures pro-development government has taken steps to boost country's competitiveness and readiness
A win-win situation it would be for investors who take the leap to set foot into Sri Lanka in its current juncture, the Board of Investment (BOI) said, since much emphasis has been given to create a compelling investment environment.

Branding Sri Lanka as "an island of charm with something for everyone", BOI Chairman Sanjaya Mohottala asserted there is so much more than tea, rubber, coconut and apparels on offer for potential investors.

With the government aiming to double the GDP per capita to US $ 8000 in the next decade, areas identified to fuel the aspired growth target were identified as manufacturing, ICT, tourism, agri and food processing and other services and infrastructure, he pointed out.

Highlighting the strategic enablers in place to keep the "compelling low-cost advantage, ease of doing business and low-risk business environment for the investors", Mohottala assured that the pro-development government has taken many steps to improve the country's competitiveness and future readiness.

"Many initiatives are underway to ensure the current cost competitiveness is maintained, significantly improving the ease of doing business," he said.

"With investors capitalising on the investment opportunity outlined and the government's focus on inclusive growth, Sri Lanka can achieve a sustained GDP growth north of 7 percent and export and services income earnings of more than US $ 30 billion by 2025," added Mohottala.
Sri Lanka would continue to maintain its liberal investment policies, he said, by allowing 100 percent foreign ownership and allowing repatriate earnings without any hidden taxes or constraints, he added.

Pointing out that Sri Lanka's BOI provides tax-free capital good importation, reduced start-up costs and the lowest power cost in the region, according to the Jetro survey, he noted that combined with attractive labour cost and location advantages, a compelling investor value proposition is offered in Sri Lanka.

Meanwhile, touching on the capabilities of the local workforce, Mohottala shared that the government has set in motion education reforms to align to future talent needs and also measures to increase the quality graduate output by three times.