---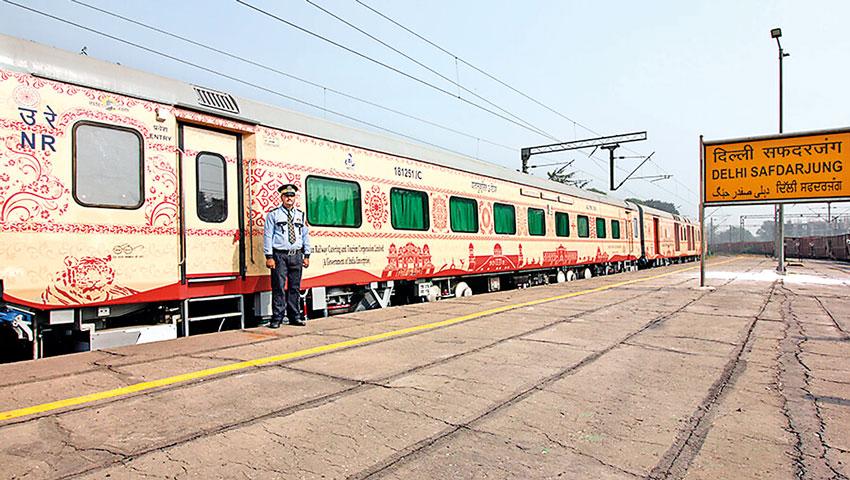 In an effort to promote pilgrimage tourism, Indian Railway Catering and Tourism Corporation recommenced the Buddhist circuit tourist train, on the Bharat Gaurav Trains concept.

The Buddhist tourist train will cover nine destinations associated with the life of Lord Buddha, across India and Nepal.

For the first time after the Covid-19 pandemic, the seven-night and eight-day tour kicked off on March 11, from Delhi Safdarjung Railway Station. The tour will conclude today (18), at Delhi Safdarjung
Railway Station. The Buddhist circuit tourist train has a seating capacity to accommodate 98 persons in First Class (AC) and 60 in Second Class (AC). The full tour is packaged at US $ 1,368, First Class and US $ 1,144,
Second Class.

On day one, the train starts from Delhi and reaches Bodhgaya on day two and Nalanda on day three.

On day four, the train will reach the holy city of Varanasi and on day five, enters Lumbini, Nepal.

On day six, tourists will be able to explore the pilgrimage centre of Kushinagar, known as the place where Lord Buddha attained Nirvana.

On day seven, the train will make a stop at Shravasti, the capital of the ancient Indian kingdom of Kosala. On the final day of the tour (day eight), the train will enter Agram, a popular city in Uttar Pradesh.