---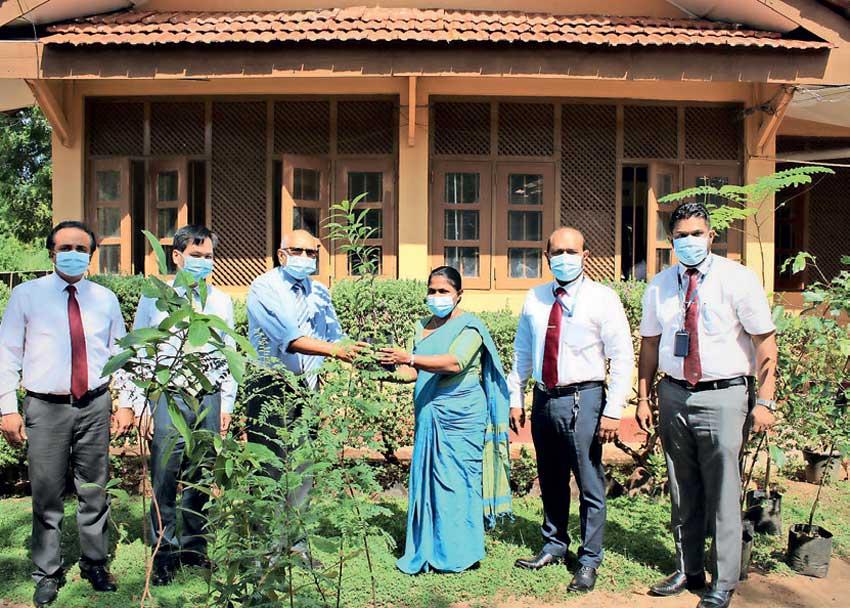 Tissa Wickramasinghe, COO of HIPG gifting a plant to the Director of the Regional Education Office
Hambantota International Port (HIP) marked its third year in operation with a donation of 100 tree saplings.
The sapling varieties were specially chosen in consultation with the Hambantota Botanical Gardens and Kaha Mara, Buruta, Bulu, Muna mal and Kubuk were amongst the plants donated to the Hambantota Education
Zonal Office.
Ray Ren, CEO and Tissa Wickramasinghe COO of HIPG addressed the gathering at the anniversary celebrations, expressing their appreciation of the hard work and commitment to HIP.

They commended the management and staff for their resilience and determination not only in maintaining port efficiency, but even reaching new heights by venturing into new operations, especially during these troubled times when the entire world is battling a pandemic.

They assured that the port will continue its adherence to all precautionary guidelines issued by local health authorities, with added maintenance of global
best practices. The CEO said the donation of trees complies with HIP's long term vision for the sustainable development of the Hambantota district.

"This green initiative is directly in line with our social responsibility pledge to protect the environment to ultimately achieve our sustainability vision. We consulted the experts at the botanical garden on which plants should be donated, to ensure that these trees would suit the topography and climate of the region."

The port group also donated 2000 surgical face masks to the office of the Regional Director of Health services to safeguard health care workers in their fight against COVID-19 which is also part of the organization's social responsibility efforts to support the community around HIP in its journey of development.