---
Guththila Strategic Solutions has carved a distinctive niche in the industry for its single-minded pursuit of excellence in advertising: infusing a realistic, practical, grassroots-oriented approach to creativity, producing advertising, which connects with customers at the deepest emotional level in their own language and idiom, while driving home the message clearly and effectively.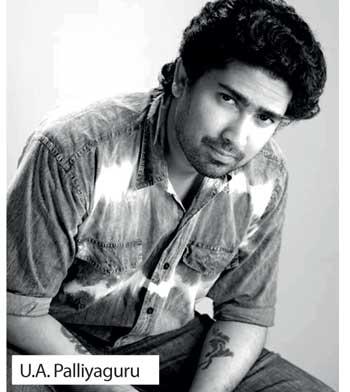 Guththila Strategic Solutions is not a foreign entity or franchise holder for a foreign network. Instead, it takes pride in being fully Sri Lankan owned and funded, with total in-house capabilities. Which means, whatever that's earned in Sri Lanka, stays within the country.

The company is the brainchild of Creative Director/Filmmaker U.A. Palliyaguru, a multi-talented moviemaker and advertising veteran, who is also a renowned director, producer, scriptwriter and lyricist. He completed his BA in Filmmaking at the National Film Institute in Pune, India. He is also a Visiting Lecturer at the University of Kelaniya, Faculty of Marketing Management.

Having commenced his career in the field of media at a leading TV station in Sri Lanka and gaining considerable experience and contacts in the industry, he set up Guthhtila Strategic Solutions in 2003, which has now emerged as a leading force in 360-degree advertising solutions.

Elaborating on its approach to creativity, Palliyaguru is of the view that his creative focus draws from his experience as a filmmaker and media personality, in addition to global advertising exposure gained by travelling and participating in workshops around the world. He has also travelled across every nook and corner of Sri Lanka, meeting people from various ethnic groups and walks of life, which has further honed his grasp of the nuances of different cultures and customs across the land. He is a strong believer in unravelling the deep psychological factors and inner motivations of people, which make them accept or reject a product or service offering – irrespective of the mere presence of a brand name. It is this practical and people-oriented approach that has ensured success over the past 18 years.

From the very beginning, Guthhtila Strategic Solutions has refrained from participating in award festivals of any kind, preferring instead, to forging stronger relations with clients, building brands and concentrating on ensuring the highest possible return on investment for the clients' advertising investment. Palliyaguru believes that this is the highest endorsement and accolade one can receive, which is more valuable than awards.

The company has its own building in Pelawatta, Colombo, with state-of-the-art in-house facilities for audio and video production. Having a background in producing feature movies and having diversified into TV and teledrama production and digital online movie-streaming platforms, the company is able to create TV and video productions with exceptional production values and quality standards.

While conventional agencies outsource their video productions, adding a sizable margin as their profit and an extra cost burden to clients, Guththila produces all work using in-house resources, including personnel and equipment. This helps in offering highly competitive rates for video productions, which gives considerable savings to clients.
Over the past 18 years, Guththila Strategic Solutions has served hundreds of leading Sri Lankan and foreign brands, creating work that is up to international standards – in creativity and execution. The company also has the distinction of having produced campaigns for Sri Lankan Presidential Elections in 2005, 2010 and 2015, all of which successfully elected their candidate.

Being firm believers in teamwork and interactive partnerships with clients, the company involves the client in a working partnership, actively seeking their inputs, which results in clients finding ease and comfort in working with the company without any clash of egos or ideologies. The primary asset is a highly talented and experienced young team to support the company's vision. While most institutions in advertising and media struggled due to the impact of the COVID-19 pandemic, Guththila sailed smoothly because of its strategy of steady, diversified revenue streams.

Palliyaguruge further stated, "We have our own in-house production facility, which enables us to offer creative solutions, ranging from TV commercial, company profiles or documentaries at competitive rates, while strictly adhering to deadlines. In fact, we can provide ready-to-be-aired creative content within 24 hours of receiving the brief. We also offer comprehensive, customised strategic inputs across all media. That's one of our core competencies."To mark its 18 years anniversary in operations, Guththila Strategic Solutions will be setting up overseas branches in Dubai,having already set up a new branch in Brisbane, Australia, last year.