---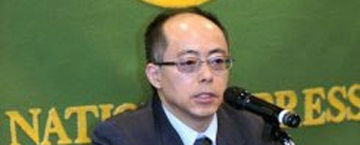 The Representative of the Japanese Delegation today stated at the UNHRC that Motoo Noguchi - a top international prosecutor will be visiting Sri Lanka in October.
During the country statement made following High Commissioner Zeid Ra'ad Al Hussein's remarks on the OISL report, the Japanese Delegation representative, while stating that true reconciliation requires cooperation between Sri Lanka and the international community, noted that Noguchi, who was serving as an international judge of the Supreme Court Chamber at the Extraordinary Chambers in the Courts of Cambodia would be visiting Sri Lanka next month.
The Japanese delegation representative also stated that it would assist Sri Lanka in its aim to achieve national reconciliation.
(Lakna Paranamanna)