---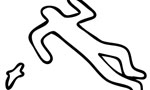 A 26-year-old woman attached to the Ministerial Security Division (MSD) collapsed during a physical training (PT) session this morning and was admitted to hospital. She had died in hospital in the evening, Police said.
Police identified the victim as Surangika Diana Priyadarshani, a resident of Hanguranketha
Investigations are being conducted out by the Kompannavidiya police.
(CP)