---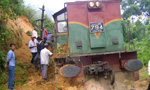 The train service on the Badulla-Colombo track came to a standstill after a massive mound of earth crashed againstthetrain engine and a part of the track at a point between Ella and Demodara last night, the Railway Department said.
"We tried to clear the rail tracks, but the task was too difficult in the adverse weather conditions. But we doing our best to clear them today," Railways Superintendent L.A.R Ratnayake said.
Meanwhile, the Railway Control Room said trains were operating up to Bandarawelauntil such time the track between Ella and Demodara is cleared and that no trains were operating from Badulla.
Mr. Ratnayake said the train compartments apart from the engine were transported to Colombo. (Chaturanga Pradeep)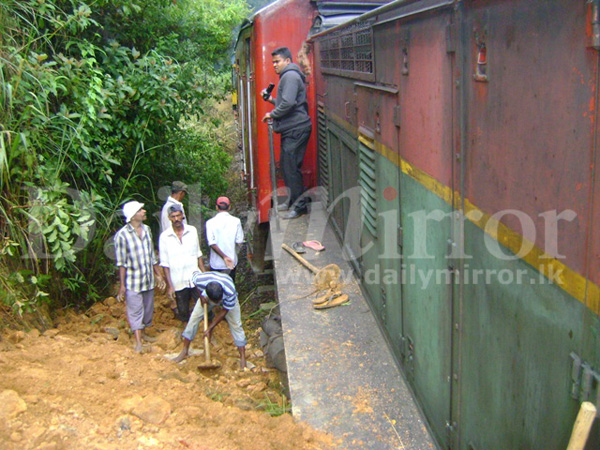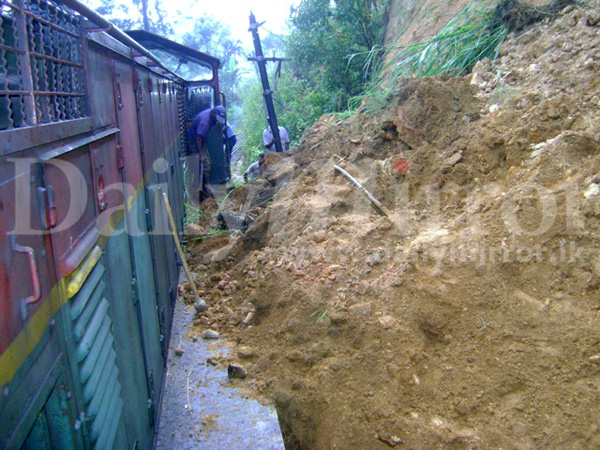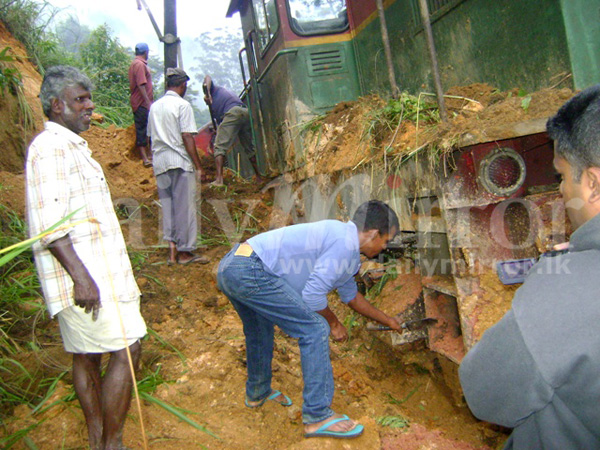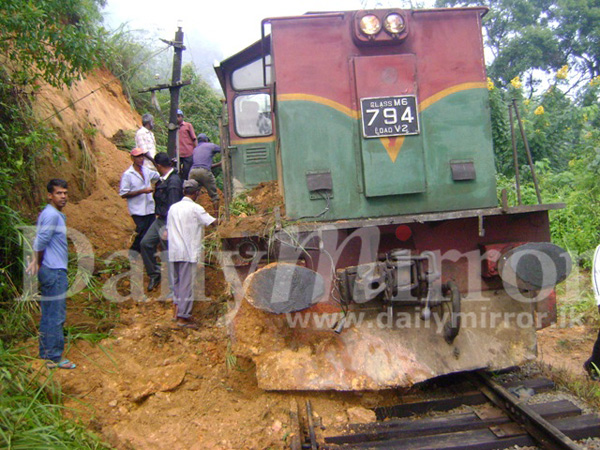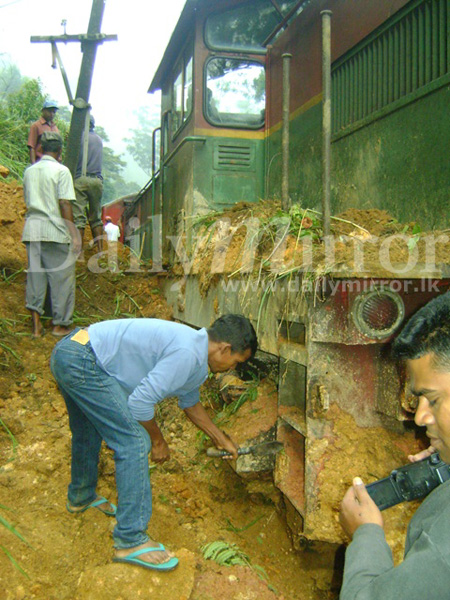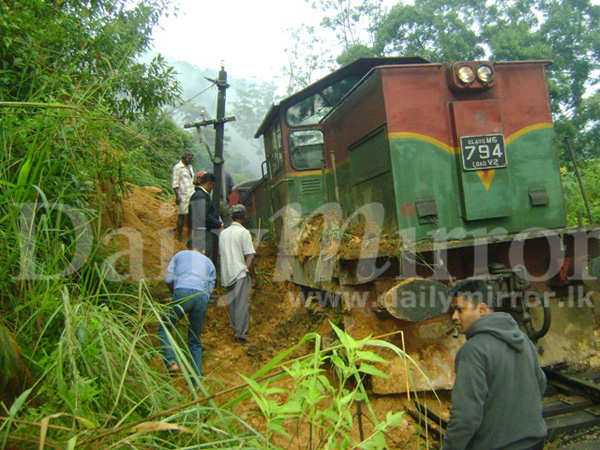 Pix by Prasad Rukmal