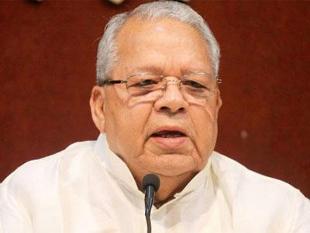 RAMESWARAM:
The Centre has taken a policy decision for building a bridge linking Talaimannar in Sri Lanka with Danushkodi, Union Minister Kalraj Mishra today said.
"We have decided to build a bridge that would help develop both the countries in various fronts..It is a policy stand and we will implement it," The Union Minister for Micro medium and Small Enterprises said.
On Coir industries, he said the Centre has decided to develop coir based industries in five states-- Andhra Pradesh, Tamil Nadu, Telangana, Karnataka and Kerala.
In order to create more entrepreneurs and skilled workers, the Ministry of Micro, Small and Medium Enterprises (MSME) and Samsung proposed to set up technical schools in MSME Technology Centres at ten places across India including Tamil Nadu, Varanasi and Manipur, he said.
The government was determined to make products in India and was working hard on skill development among the youths and engineers.
The MSME-Samsung Technical Schools will run Samsung's Advanced Repair and Industrial Skills Enhancement (A.R.I.S.E.2) programme, providing students trade-specific training on various aspects of repair and troubleshooting for consumer electronics products such as mobile phones, televisions, home theatres, home appliances and their related accessories.
The government was determined to set up small industries at the village level, he added.
Lauding the Global Investors meet held at Chennai recently, he said the state has advanced very well industrial sector development.
(economictimes)