---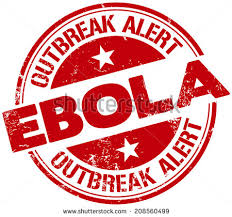 While the authorities were now maintaining a 24/7 special medical unit at the Bandaranaike International Airport to track Ebola patients, the Health Ministry said all hospitals in the country had been issued with detailed instructions on how to deal with a patient suspected of contracting Ebola.
The ministry was now maintaining a special medical unit comprising doctors, trained nurses, PHIs and attendants to take immediate action in a worst case scenario at the airport, chief epidemiologist Dr. Paba Palihawadana said adding that so far no cases of Ebola had been detected in Sri Lanka.
She said that the Health Ministry was compiling a list of persons arriving in the country from countries suspected of having Ebola outbreaks. As a preventive measure to keep Sri Lanka Ebola-free the Health Ministry's Epidemiology Unit was maintaining a database of all passengers arriving in Sri Lanka from affected countries and monitoring them for 21 days through Medical Officers of Health in the areas where they reside.
She said that the Epidemiology Unit had held several meetings with the External Affairs Ministry and the Immigration and Emigration Department about issues relating to Ebola and what precautionary methods could be taken to prevent the disease from getting into the country.
She said that the Immigration and Emigration Department had already taken measures to suspend the issuing of visas on arrival to foreigners arriving in the country from countries such as Sierra Leone, Guinea, Liberia and the Democratic Republic of Congo that were known to have patients who had contracted the disease. As a result she said that travellers had been advised by travel agents and airlines in their countries to obtain prior approval from the relevant authorities before landing at the BIA.
The Health Ministry said that it had arranged a general screening process at the Bandaranaike International Airport to screen those coming from Ebola affected countries, Dr. Palihawadana said. (Chaturanga Pradeep)