---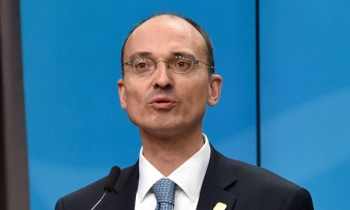 World Bank's Vice President for Equitable Growth, Finance, and Institutions Jan Walliser arrived in Colombo on Thursday for an official two-day visit.
The World Bank said, during his visit, Walliser will gain firsthand understanding of Sri Lanka's reform agenda, key for the country's transition to upper-middle income status and to increasing its shared prosperity.

"Sri Lanka has made a strong commitment to implement comprehensive fiscal, economic, and governance reforms. I look forward to my meetings with the government to understand how the World Bank Group can further strengthen its ongoing support for these initiatives,"Mr. Walliser said in a statement.

Mr. Walliser will be meeting with Senior Government officials, with the private sector as well as with the Right to Information (RTI) Commission.
Congratulating the government for the passage of the RTI law, Mr. Walliser said RTI law is a game changer in Sri Lanka's path to prosperity if used with a focus on development effectiveness.
"It is a tool for all citizens – especially the economically weak, the private/non-government sector, and the media to play a key role in the decision making process of the public sector,"he said.
He reiterated the Bank's commitment to support the implementation of the law together with other development partners and key stakeholders.