---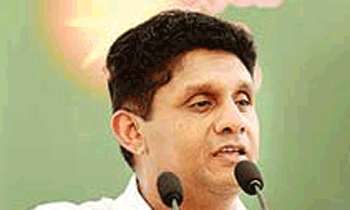 It is time to put aside one's self interests in order to resolve the present political crisis, UNP Deputy Leader Sajith Premadasa said today.
"Appointing a new Prime Minister and new party leaders is not a solution to the present political crisis. This is a time to work selflessly and without self-interests," Mr. Premadasa told a media briefing yesterday.
"We have had several party leaders meetings but none was focused on the hardships which people have to undergo as a result of the present political crisis."
He underlined the fact that a person appointed to the premiership must resign if he did not have majority support in the House to function as the Prime Minister.
"I would have resigned and gone home if it becomes clear to me that I don't command a majority in the House," he said. (Yohan Perera and Ajith Siriwardana)
Video by Damith