---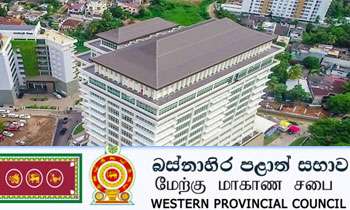 Western Province Governor Hemakumara Nanayakkara has suspended the Western Provincial Council's (WPC) move to import 104 chairs for councillors, each at a cost of Rs. 640,000.
Earlier, JVP Council member Lakshman Nipuna Arachchi said some 104 chairs, each costing Rs.650,000, had been reportedly ordered from abroad for the chamber of the new WPC building.
Meanwhile, WP Chief Minister Isura Devapriya said the price of a chair is Rs.640,000 and not Rs.650,000 as claimed by Councillor Nipuna Arachchi. The Chief Minister said they would go ahead and make the purchase.
The Governor yesterday suspended the move following a request by Councillor Nipuna Arachchi.