---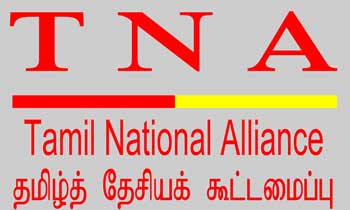 TNA and Opposition Leader R. Sampanthan urged the two US congressmen who were visiting Sri Lanka, that their government must hold the Sri Lankan government accountable for the commitments they have made to the international community particularly with regard to the full implementation of the co-sponsored UNHRC Resolution.
US Congressman Rodney Frelinghuysen and Henry Cuellar arrived in the country on Wednesday and met Prime Minister Ranil Wickremesinghe, Speaker Karu Jayasuriya and Opposition Leader R. Sampanthan on Thursday.
During the meeting held with the Opposition Leader, he had said that Sri Lankan government could not evade from its responsibility of fulfilling its commitment made to the international community.
Briefing on the progress of the framing of new Constitution Mr. Sampanthan said there was undue delay in the process and both the UNP and SLFP were holding on to their political future than looking at interest of the country.
"After obtaining the majority vote in parliament, the new Constitution must be approved by the people at the referendum. This opportunity should not be missed and I'm not speaking only on behalf of Tamils but for the whole Sri Lanka and its people," he added.
Issuing a statement, the TNA said Mr. Sampanthan had stressed that the Sinhala political leaders must go out and campaign on the new constitution which is based on united and indivisible Sri Lanka.
"If they do so, not only this process would end in success but also it will clear all the unwarranted doubts that sections of the people have in their minds," he said.
He said that or 50 per cent of the Tamil population had left the country due to this unresolved national question and if we don't find a reasonable solution more people will leave. "We don't want that to happen," he added.
Speaking on the unemployment among the youths, Mr. Sampanthan highlighted that the government appears to have no concrete mass jobs. He requested the delegates to initiate proposals in this regard and to support the young people of the country. (KJ and SF)