---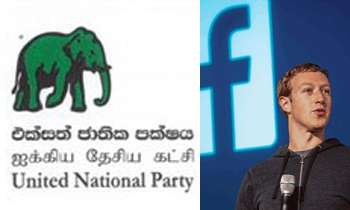 The United National Party has requested Facebook chief Mark Zuckerberg to protect the US firm not to cooperate with Rajapakse's administration to refrain from disclosing information about Sri Lankan users of the platform with any officials of the 'illegal government' of President Maithripala Sirisena unless it is sanctioned by a court of law in the country.

In a letter to the Facebook chief Party Chairman Kabir Hashim stated "The request is made in behalf of the United National Party. The UNP is a major political party in Sri Lanka."
"The UNP has a strong track record of protecting democracy, good governance, and enablement of economic growth for our people," he stated.