---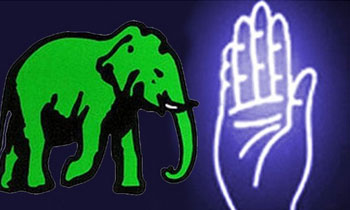 President Maithripala Sirisena will chair a meeting with two delegations of the United National Party( UNP) and the Sri Lanka Freedom Party(SLFP) for crisis talks today in the light of the no confidence motion to be debated in Parliament tomorrow.
The President arranged such bilateral talks for today after a special meeting he had with a top level UNP delegation at his official residence yesterday evening.
At yesterday's meeting, the President reportedly asked the UNP not to take the no confidence motion lightly. He said the chance for the Prime Minister to survive the motion was only 50 percent.
Therefore, he said he would have to take alternative steps for running the government for the remaining period. A Minister who attended the meeting said the President asked the UNP to submit a programme of work for this purpose .
Also, he said three schools of thought were prevailing in his SLFP regarding the motion. He said one section was trying to support the motion and another to vote against it. Alongside, he said there was a third group insisting to abstain from voting.
It is learnt that the two party delegations will weigh the current circumstances and decide on the next course of action.(Kelum Bandara and Yohan Perera)