---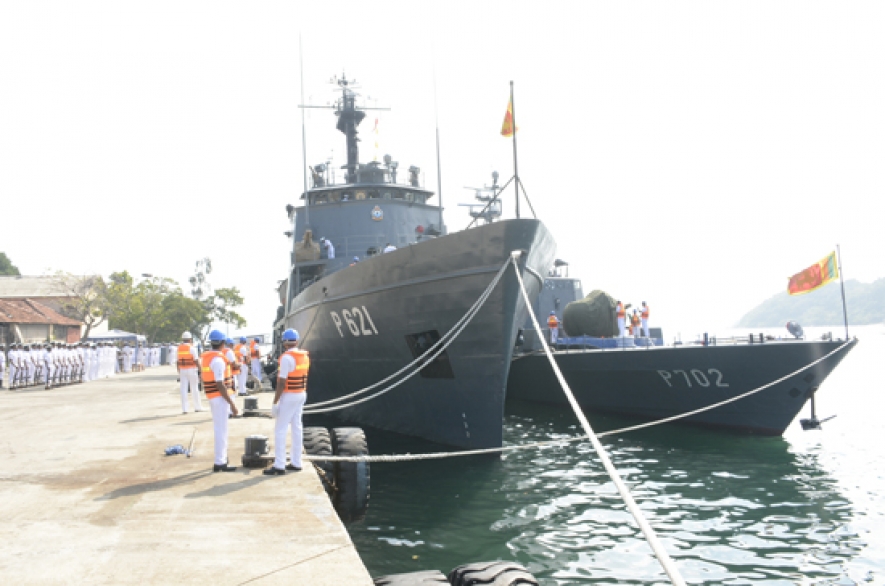 Two Sri Lanka Navy Ships, Samudura and Suranimila, left for India on Friday from the Port of Trincomalee to attend a congregation of littoral navies known as MILAN which is being conducted by Indian Navy.
The two ships set sail from the home port having performed formalities in accordance with naval traditions.
The Government Information Department said a host of senior naval officers including Deputy Area Commander Eastern Naval Area, Commodore Merril Sudarshana was also present on this occasion.
Deputy Area Commander extended best wishes to the Commanding Officers and crew members of the two ships on tour. The touring ships are scheduled to arrive at Visakhapatnam port, India on March 6.
The ships' crew is comprised of 284 naval personnel including 27 officers and six Midshipmen.
MILAN 2018 is being held at Port Blair from March 6 to 13. With the underlying theme of 'Friendship across the Seas', MILAN 2018 will witness a diverse mix of professional exercises and seminars, social events and sporting fixtures.
The interactions during MILAN encompass sharing of views and ideas on maritime good - order and enhancing regional cooperation for combating unlawful activities at sea.
The two SLN ships are expected to return home on completion of tour events on March 14.