---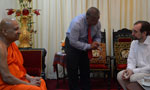 Malwatte Chapter Mahanayake Thera the Most Ven. Tibbatuwave Siddhartha Sri Sumangala Thera has told visiting UN Human Rights High Commissioner Prince Zeid Ra'ad Al Hussein that the present government was striving hard to bring about reconciliation in the country.
The UNHR Chief visited the Kandy Dalada Maligawa today and after paying homage to the sacred tooth relic he paid a courtesy call on the Mahanayake Thera.
The prelate welcomed the UNHR Chief and asked whether there existed any concerns of human rights violations because the present government was striving hard to establish peace and reconciliation among all communities.
"Our President had even gone to the extent of pardoning the very person who planned to assassinate him," the prelate said.
He said the people were confident that the President and the Prime Minister would act justifiably.
"In the aftermath of a war which lasted more than 25 years it is difficult to regain normalcy in two years. The President and the Prime Minister have regularly interacted with the northern people and check on the the facilities provided to them. I am happy to note that both of them are discharging their duties very well. I request the UN to give its full support to both of them," the Mahanayake Thera said.
He said all sticking points could be resolved through a dialogue through a mechanism of our own.
"Today there is much work done on bringing about peace and reconciliation in our country. The Sinhala, Tamil and Muslim communities live peacefully, a fact which augers well for the development of our country and we are happy about it," the Mahanayake said.
UNHR Chief Prince Al Hussein said he travelled to many countries before visiting Sri Lanka and that it was essential for our nation comprising several ethnic groups to maintain unity. (J. A. L. Jayasinghe)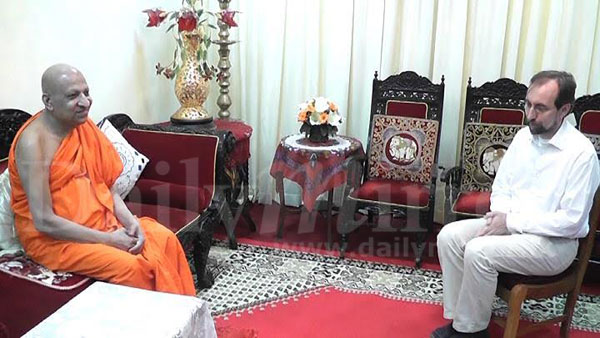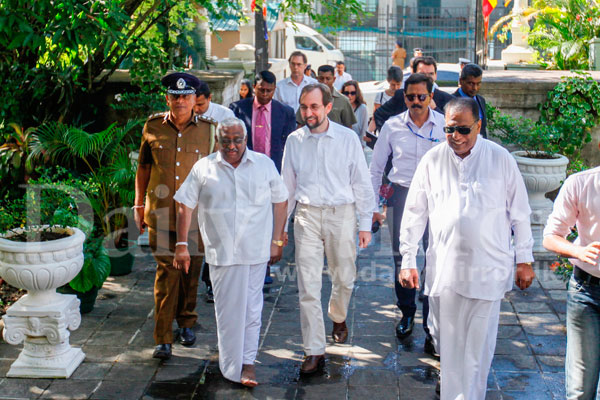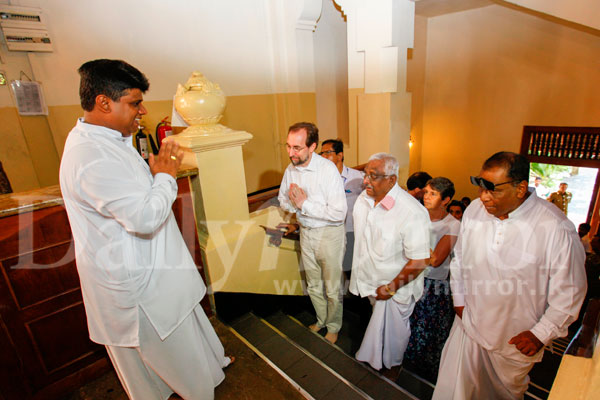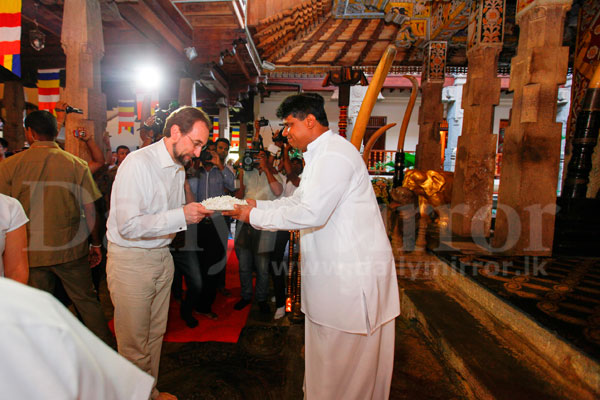 Pix by L.B Jayasinghe