---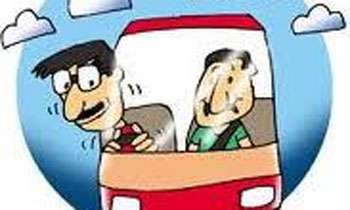 The number of monitoring MPs receiving a transport allowance of Rs.200,000 each is less than 55 as several of them have been appointed as deputy ministers or state ministers, the Land and Parliament Affairs Ministry said yesterday.
Ministry Secretary W.H. Karunaratne said the allowance given to the parliamentarians assigned to monitor development projects had ceased on being appointed as ministers, deputy ministers or state ministers.
The transport allowance is paid in accordance with a Cabinet decision taken on June 21, 2016. Later, the Land and Parliamentary Affairs Ministry had taken the initiative to pay this allowance based on letters received from President Maithripala Sirisena and Prime Minister Ranil Wickremesinghe.
Mr. Karunaratne said they were making sure that a monitoring MP is not entitled to privileges given to both an MP and a deputy minister or a state minister.
The monitoring MPs who were recently appointed as State ministers are Lucky Jayawardana and Ranjith Aluvihare,e Ajith Mannapperuma and K. Kader Masthan,
Edward Gunasekara, Angajan Ramanathan, Nalin Bandara and Buddhika Pathirana were appointed deputy ministers.
Recently, joint opposition MP Gamini Lokuge said he had obtained the list of 55 MPs who were receiving a monthly transport allowance of Rs.200,000 each. He said he had obtained it under the Right to Information Act.
Blurb -- The transport allowance is paid in accordance with a Cabinet decision taken on June 21, 2016. Later, the Land and Parliamentary Affairs Ministry had taken the initiative to pay this allowance based on letters received from President Maithripala Sirisena and Prime Minister Ranil Wickremesinghe. (Darshana Sanjeewa)