---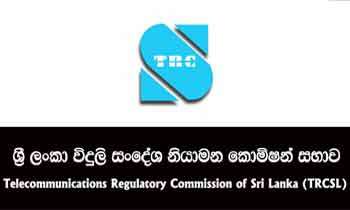 The TNL's Polgahawela transmission station was shut down because it had not paid the licence fee to use VHF CH 11 or VHF CH 3 frequencies, the Telecommunications Regulatory Commission of Sri Lanka (TRCSL) said.
The TRC said Telshan Networks (Pvt) Ltd. (TNL) had obtained valid licences for nine such stations by paying the relevant fees for 2018.
"The TNL has transmission licences for Colombo, Nuwara Eliya (Mt. Oliphant), Karagahatenna, Piliyandala, Awissawella, Badulla, Gongala, Hantana and Ratnapura. It has operated VHF CH 11 and CH 3 from time to time for a considerable period of time in contravention of Section 22 of Sri Lanka Telecommunication Act No. 25 of 1991 causing interference to other licensed Government broadcasters. The TRCSL informed TNL to shut down this illegal transmission on April 27, 2016. It had ignored our letter and continued transmissions causing interference to Government channels and without making due payment, causing loss to the Government," the TRC said.
It said action was taken against illegal broadcasting stations operated by different companies including Sri Lanka Broadcasting Corporation at Balangoda.
"A television transmitter should be used at each of the above locations and a valid licence should be obtained under Section 22 of Sri Lanka Telecommunications Act No. 25 of 1991 as amended by Act No 27 of 1996. The licence issued will be valid for a period of one year and renewable for another year, on payment of relevant licence fee. Therefore, TRCSL had been compelled to take action against this violation based on above grounds and TRCSL emphasizes that there is no any other undue ambition behind this action," the TRC said. (Chaturanga Samarawickrama)