---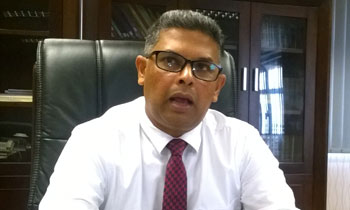 The Department for Registration of Persons (DRP) would issue a new 'Smart ID' within the coming two months, after the introduction of the present NICs some 45 years ago, Department's Commissioner General Viyani Gunathilaka said today.
He said that the decision was taken considering several issues regarding the current National Identity Cards (NICs).
"The Department will issue the present Identity card with the front facing image from September 1 and the Smart Card would be issued from October.
The photo which will be laser engraved on a special polycarbonate plastic would be taken according to international standards and using special software provided by the International Civil Aviation Organisation (ICAO).
"The photo would be printed on the card using laser engraving technology, which cannot be tampered with," he said.
The Department has registered 1,700 studios country wide.
Gunathilaka said that these studios had been issued with the ICAO software and the photos would be sent to the Department online.
"The new IDs will be issued in to two steps for new applicants. As the first step the facing of the photo, would be changed and later the Smart ID would be issued.
"As the second step the Department had decided to start a new registry of Sri Lankan citizens. After collecting data of citizens the DRP will start issuing the Electronic Identity (E-ID) Card from end of 2018 or beginning 2019," he said.
"The new identity card will include biometric details, barcode, holder's signature, and the expiry date in three languages," he said.
"The new identity card has to be renewed after ten years. If persons taking or changing their E-ID after 40 years of age there is no need for renewal, but persons younger than 40 will have to renew," he said.
The major function of the National e-ID Card will be containing key information of the card holder in the database. Information such as the National Identification Number (NIN), the Cardholder/applicant's address, name and other details are stored here and securely locked away and can only be read by authorised terminals or Card Acceptance Devices (CADs). (Chaturanga Pradeep)
Video by Indika Sri Aravinda