---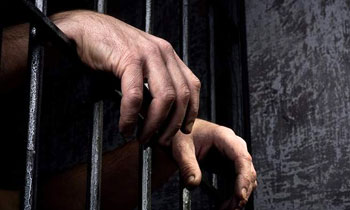 Six Sri Lankan men, who formed a gang that targeted villas and rob jewelry and valuables and cash, were each sentenced to five years in jail in Dubai.
The six men, aged between 26 and 40, were found guilty by the Court of First Instance of robbery at night with the use of sharp tools, damage of private property and trespass.
The six accused, including five unemployed and a driver, damaged a safe in the complainant's villa in addition to four bedroom doors.
The court ordered that the six be deported after serving their jail terms.
The present case dates back December 11, 2015, and was registered with Al Barsha police.
A police lieutenant said he was part of the police task force that arrested four of the accused as they were about to flee the country through the Dubai International Airport.
"We received reliable information that the defendants were involved in several robbery incidents. After we apprehended them and seized their luggage we realized they could only speak their own language. We took them to the CID where we interrogated them with the help of an interpreter. We searched their baggage in front of them and found a large quantity of jewelry and valuables hidden in date boxes," the lieutenant told the prosecutor.
"They admitted they had stolen from various houses across Dubai. They said they followed instructions from the first accused. They used to drop leaflets on residential villas doors and come back two days later to see whether they were removed. That was how they would make sure the residents were away".
The accused led the police to the villas they had targeted. Their plan was to smuggle the stolen jewelry out of the UAE and then split it among each other.
Another police sergeant said one of the gang was arrested in Sharjah. "He was referred to Dubai police after he admitted that he targeted and robbed together with others villas in Dubai," the officer said.
Sharp tools used in the break-in and robbery were seized from the place of one of the defendants.
The accused may appeal the ruling within 15 days.