---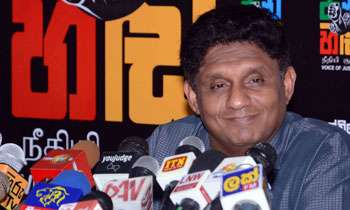 UNP Deputy Leader Sajith Premadasa, who confirmed that President Maithripala Sirisena had invited him to take over the Prime Minister Post, said today that he would not accept it even if President made another request, but would work towards settling the present crisis.
Mr Premadasa expressed this sentiment at a media briefing last morning.
"The President asked me to take over the Premiership but I declined as my sole objective was to see the Yahapalana Government continued with the leadership of Mr Sirisena and Ranil Wickremesinghe," he said.
"I will not accept it even if President made another request as my sole effort is to see that the crisis is resolved," Mr Premadasa said.
He said Speaker Karu Jayasuriya also held the same policy.
"What matters today is the welfare of the people and not the person, who holds Premiership," he added.
Asked whether he was scared to confront the UNP leader, Mr Premadasa said he was only scared of the negative impact, which the country was going to suffer as a result of this crisis.
At the same time, he said the move by President Sirisena to appoint former President Mahinda Rajapaksa as the Prime Minister was unconstitutional.
He said the matter should be resolved through Parliament. However, he said who sits in Prime Minister's chair when the House is convened does not matter as the issue could be resolved by the MPs. (Yohan Perera)
Video by RM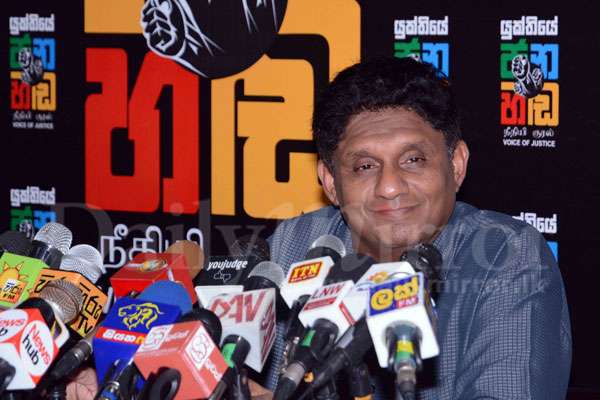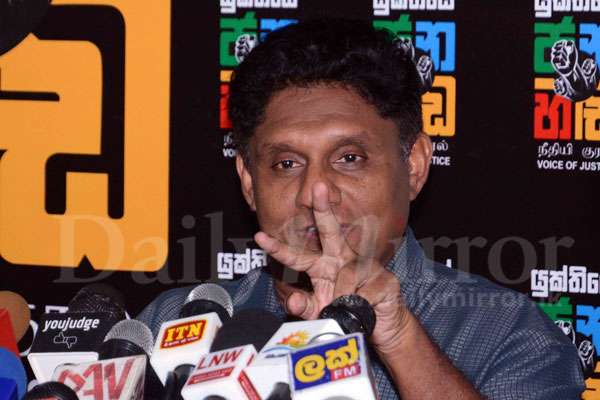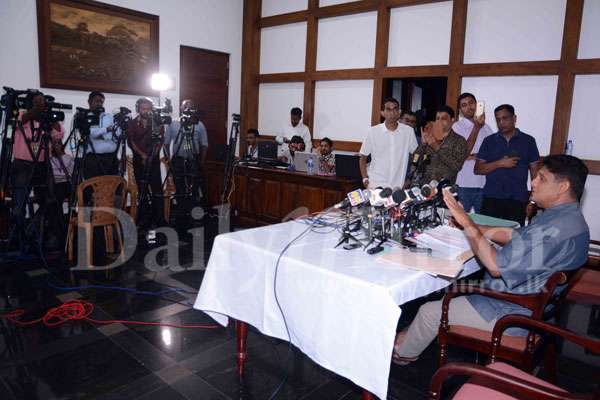 Pix by Pradeep Pathirana