---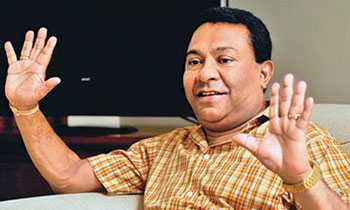 Minister S.B. Dissanayake said today his 'donkey' remark was not directed at former minister Wijeyadasa Rajapakshe but driven by emotion and expressed regret if it has caused any embarrassment to him.
The minister yesterday issued a statement on the news item published in the Daily Mirror.
"My attention has been drawn to the news item, "SB calls former minister Wijeyadasa a Donkey" which appeared in the first page of your newspaper of 24/11/17 and wish to state that your interpretation was completely different to what I meant.
"It was never my intention to issue a statement that would embarrass former minister Wijeyadasa Rajapakshe. I broadly used that term in referring to those opposed to a programme like the Samurdhi, which was launched to alleviate poverty. My statement was not directed at him but one driven by emotion, and I express my regret if my statement had caused him any embarrassment," Minister Dissanayake said.