---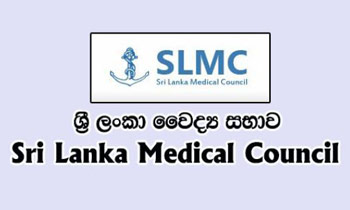 The Sri Lanka Medical Council (SLMC) yesterday filed an application in the Supreme Court challenging the Court of Appeal ruling that the medical graduates of the South Asian Institute of Technology and Medicine (SAITM) be provisionally registered.
The Court of Appeal on January 31 ruled that the MBBS graduate of SAITM had a legal right to be provisionally registered by the SLMC on the basis that she had fulfilled the necessary requirements under the Medical Ordinance.
The SLMC has cited SAITM MBBS graduate Dhilmi Kasunda Malshani Suriyarachchi, the SAITM, Minister Lakshman Kiriella, the Ministry Secretary,the UGC and Health Minister Rajitha Senaratne as the respondents
Court of Appeal allowed the writ petition filed by petitioner South Asian Institute of Technology and Medicine (SAITM) with cost.
It has observed that under the Medical Ordinance, the Minister was empowered to declare by regulation that any provision of the said Ordinance which enables the holder of that qualification to be registered shall cease to have effect in relation to such institution.
It also observed that that it is clear that under the Ordinance, the SLMC is empowered to appoint a committee and on its recommendation, the SLMC may submit its recommendation to the Minister.
However, the role played by the SLMC ends at that point and any steps with regard to the said recommendations of the SLMC will have to be taken by the Minister under the Provisions of the Ordinance.
It is further observed that the SLMC without any legal basis exceeded the power conferred on it. (S.S. Selvanayagam)