---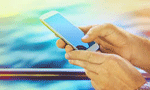 The 25 per cent internet charges should be reduced for schoolchildren and university students, a government minister told Parliament today.
Labour and Trade Union Relations Minister W.D.J. Seneviratne expressed these views during last morning's debate on the second reading of the budget.
"Internet is an information superhighway. A person who browses webpages could access any kind of information at any time. Therefore if some tax concession is given to schoolchildren and university students, it would be possible for the government to fulfil its objective of enhancing the knowledge of the youth and to create a knowledge-based society," he said.
However, the minister lauded the 2017 budget saying its proposals were aimed at increasing tax revenue and strengthen the economy. (Yohan Perera)